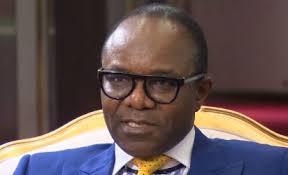 OpeOluwani Akintayo
11 March 2018, Sweetcrudee, Lagos – The Minister of State for Petroleum Resources, Dr. Ibe Kachikwu, has said Nigeria's four refineries will soon undergo revamping and will be ready at most in eighteen months.
The minister made the disclosure in a speech delivered at the Nigeria International Petroleum Summit in Abuja recently.
According to him, Nigeria's refineries should be ready within 18 months, but, he added that without the right pricing, the plants would still not solve the country's petrol supply challenges.
"Refineries and local production are key. We expect a 12 to 18-month corridor of construction, and hopefully, at that point, we will get our refineries back. However, if we get the refineries back by 2019, does that solve the problem? No, it doesn't. You still have to deal with the pricing issues, because nobody is going to build a refinery and sell products at a loss," he added.
Kachikwu said the Federal Government would soon come out with parameters and incentives for investors who are interested in building refineries, as this would ensure that producers, especially the small level producers, are able to see enough incentives to be able to get some of their products refined in-county as well as exported.
"That is the major policy directive. There are going to be incentives for those who are doing the major practical investments in the refineries, for example. There is no dearth of opportunities in this country. I do not know of any country with the vast opportunities that Nigeria possesses," Kachikwu said.
He stated, "What are they doing with it? They are going to take it to refineries; they are going to crack them somewhere. If there are incentives for them to crack them here, they will do so. Ultimately, Nigeria must aim to be the refining corridor for the whole of Africa. That is becoming very critical".
"If we do all that concerning the planned investments in refineries, my position is that the business has got to change. It has got to change to taking your crude oil and being able to refine. It has got to change to be a major player in the power sector. It is got to change from oil to gas and to clean energy. We have got to look into moving incentives away from oil, back into gas and back into cleaner energy," he added.