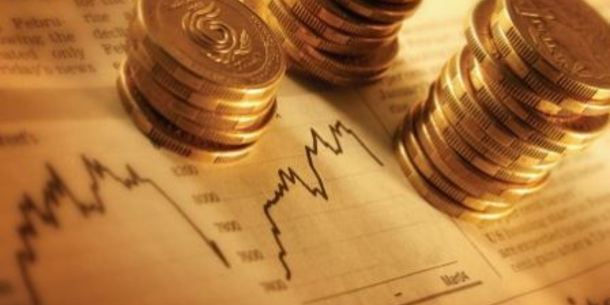 14 March 2018, Sweetcrude, Lagos — The local and international financial market products and services update.
NIGERIA: Nigeria's Senate plans to start screening new members of the central bank's interest rate committee after it held up some of President Muhammadu Buhari's nominees in a political spat. Rafiu Ibrahim, the head of the Senate's banking committee, brought a motion on Tuesday urging parliament to consider Buhari's nominations. The Senate disagreed with the president about its powers to confirm – or deny – his nominees to key government posts, a disagreement that has kept several prospective members of Nigeria's Monetary Policy Committee (MPC) from being approved. Buhari has nominated central bank veteran, Edward Adamu, to be a deputy governor of the bank, replacing Sulaiman Barau, who retired in December. But Adamu and others are yet to be screened. Consequently, the MPC has just four members now, out of 12 positions. An MPC meeting is scheduled for next week, with a decision on rates due on Tuesday.
FX: Monday's turnover stood at $682.13m, the highest single session print in almost 4 months. This Monday'sbuted to Monday's OMO auction, as well. For now, levels in the I&E window are unchanged between $/N 359 – 360.50. we expect to see some more flows on the back of T-BILL primary auction today.
FIXED INCOME: DMO advised March 2018 bond auction tender early yesterday and only 70bn of the 150bn expected from the initial calendar will be offered (10bn on the 21's, 30bn on the 25's and 30bn on the 28's). The same redemption is seen in the T-bill space as well. This has increased RHS interest in both bond and t-bill markets from both local and offshore clients, but market activity showed that there was more price action than actual trades. The was no OMO auction yesterday, but the market expects CBN to still issue OMO bill after the PMA today.
E.U: The European Central Bank will unwind unconventional monetary measures before taking action with conventional policy tools, ECB board member Yves Mersch said in a newspaper interview.
"We first take the non-conventional measures towards the exit," Mersch told Luxemburger Wort. "Only then will we consider the conventional ones."
"We set interest rates for the euro area as a whole. We are not yet ready at this stage to change interest rates."
CHINA: China's crackdown on financial risks and trade tensions with the U.S. threaten to undermine a stronger-than-expected start to the year for the world's second-largest economy.
Factory output and investment in fixed assets exceeded economists' expectations in the first two months of this year, climbing 7.2% and 7.9% respectively from a year earlier as Chinese exports surged. Retail sales also remained robust, statistics bureau data — combined for January and February to smooth effects from the Lunar New Year holiday — showed on Wednesday.
COMMODITIES: Oil halted losses near $61 a barrel as investors weighed a potential increase in geopolitical tensions during the fallout from the sudden firing of U.S. Secretary of State Rex Tillerson.
Futures were little changed in New York. Prices seesawed on Tuesday after President Donald Trump ousted Tillerson, whom he had disagreements with over key issues, including OPEC member Iran. Analysts from Facts Global Energy and the Royal Bank of Canada warned of a risk that U.S. relations with the Persian Gulf state may deteriorate while a resumption of sanctions on the Middle East producer could curb its exports and boost prices.
Macro Economic Indicators
Inflation rate (Y-o-Y) for February 2017        14.33%
Monetary Policy Rate current                         14.00%
FX Reserves (Moving Avg Bn $) as at March 09, 2018,     43,732
Money Market Highlights
NIBOR (%)
O/N                       10.3500
30 Day                  15.7927
90 Day                  16.8325
180 Day                18.5822
LIBOR (%)
USD 1 Month       1.70170
USD 2 Months     1.83064
USD 3 Months     2.01719
USD 6 Months     2.22375
USD 12 Months   1.72400
Benchmark Yields
Tenor     Maturity     Yield (%)
91d        14-Jun-18     14.39
182d      13-Sep-18    14.56
364d      14-Feb-19    15.01
2y          13-Feb-20    13.35
3y          15-Jul-21     13.34
5y          27-Jan-22    13.39
Indicative Currency Exchange Rates
Bid       Offer
USDNGN (I&E)    359.00    360.00
EURUSD               1.2264    1.2466
GBPUSD               1.3843    1.4044
USDJPY                106.67    106.70
GBPEUR               1.1173    1.1377
USDZAR              11.6558   11.8592
EURNGN              444.49    445.85
GBPNGN              501.21    502.6
In this article