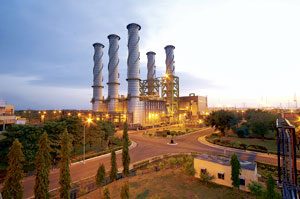 Princewill Demian
14 March 2018, Sweetcrude, Abuja – The Nigerian National Petroleum Corporation, NNPC, says a total of 828 million standard cubic feet, mscf, of gas per day was delivered to the gas-fired power plants in December 2017.
This, the corporation said, enabled the power plants to generate an average of 3,342 Mega Watts, MW, a modest 11.4% increase over the November 2017 gas-to-power delivery of 743mscf to generate 3,115MW.
This is contained in the monthly NNPC Financial and Operations Report for December 2017, released in Abuja.
Giving further details of natural gas off-take, commercialisation and utilisation, the report indicated that out of the 234.08 billion cubic feet, bcf, of gas supplied in December 2017, a total of 138.99bcf was commercialised, comprising of 39.53bcf and 99.46bcf for the domestic and export markets respectively.
This translates to a total daily supply of 1,275.09 million standard cubic feet of gas, mscf, to the domestic market and 3,209.70mscf of gas supplied to the export market.
The report also showed that 60.89% of the average daily gas produced was commercialised, while the balance of 39.11% was re-injected, used as upstream fuel gas or flared.