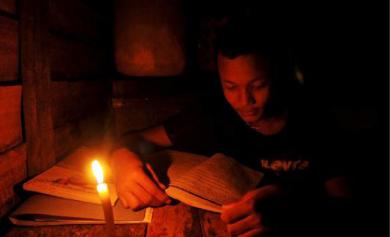 OpeOluwani Akintayo
12 September 2018, Sweetcrude, Lagos — Nigeria's power grid experienced 10 system collapse between the second and third quarter of 2017, data obtained from the Nigerian Electricity Regulatory Commission, NERC, has revealed, indicating that those of the third quarter occurred in July, and four in September.
While the one that occurred in July was a total collapse, that a total blackout nation-wide, those of September had three total collapses and one partial, that is the failure of a section of the grid.
This indicates a reduction in the number of total system collapse when compared with the second quarter of 2017 where five total system collapse were experienced.
NERC said the relative improvement in grid stability in the period under review, was attributable to the tighter enforcement of the provisions of the grid code that mandate free governor control at grid-connected power plants, as well as increased investment in the transmission network.
Based on the provisions of the Grid Code, the system frequency, under normal circumstances, is expected to be between a lower limit of 49.75Hz and an upper limit of 50.25Hz, while the range from 48.75 – 49.75Hz and from 50.25Hz – 51.25 are regarded as lower and upper-stress boundaries respectively.
NERC said although there were noticeable improvements in the stability of grid frequency during the period (January – September) as the actual system (low and the high) frequency converged towards the statutory levels, system frequency was consistently outside the normal statutory limits.
"The Commission is well determined to provide the necessary regulatory interventions to ensure that the system frequency is kept within the statutory limits".
The Industry Grid Code allows for voltage fluctuation between a lower boundary of 313.5kV and an upper boundary of 346.5kV.
Similarly to the frequency pattern, the system voltage was consistently outside the normal statutory boundaries throughout the third quarter of 2017, the report said.
Frequency fluctuation and other harmonic distortion result in poor power quality that could damage sensitive industrial machines that are connected at a high voltage level.
"The Commission is working with the TCN to ensure that system voltage and frequencies operate within the statutory limits".
In this article