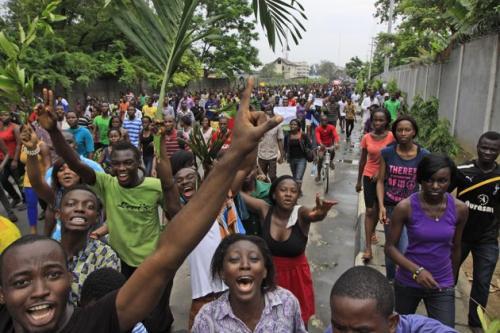 Mkpoikana Udoma
11 January 2019, Sweetcrude, Port Harcourt — A group known as Ogoni Youth Development Initiative, OYDI, has raised the alarm over what it described as discriminatory employment policies by oil firms operating in Ogoni area of Rivers State, towards the youths of Ogoni.
The group said it was ironical that despite the presence of several multinational companies in Ogoni, the unemployment rate was still high among the youth, leading to social vices in Ogoniland.
President of the group, Mr. Oscar Saviour Imeabe, in a statement, urged oil companies operating in Ogoni axis of the state, to review their employment policies to cover all communities in the four local government areas of Ogoni.
Imeabe in the statement particularly described as oppressive and nonchalant the attitude of Port Harcourt Refining Company, PHRC, which according to him, shunned all efforts made by the group to seek an audience with the company over its skewed employment policy.
He emphasized that every community in Ogoni suffers the environmental hazards and pollution accruing from the operations of the companies, hence, since pollution is not selective; employment should also not be selective.
"We, the Ogoni Youth Development Initiative are deeply concerned about the discriminatory employment policies, operated by companies operating in Ogoniland, such as Indorama Eleme Petrochemical Limited, Port Harcourt Refining Company, Notore Chemicals Limited, among others.
"It is painful to note that these companies deliberately sideline the youths of the various Ogoni communities and even conduct their recruitments and employments secretively; this is unacceptable and we want a review of such policies for optimal benefits of all communities in Ogoni."
The Ogoni youth group said it was still consulting with stakeholders in Ogoni to address the issue, and vowed to mobilise its members to protest what they described as poor employment policy if nothing was done.
However, the group called on the Federal Government to intervene in the matter by ensuring that all companies operating in Ogoniland give considerable attention, in terms of employment opportunities, to the teeming youths of Ogoni.