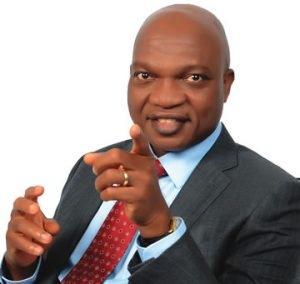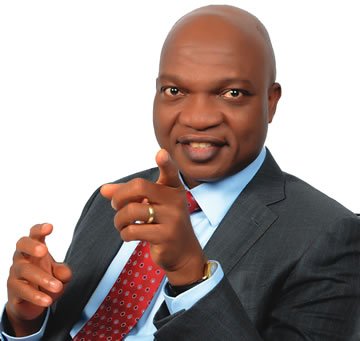 OpeOluwani Akintayo
08 February 2019, Sweetcrude, Lagos — Shell Production and Development Company, SPDC, has said it has no intention of resuming oil exploration in Ogoniland.
The Dutch company revealed this following call by Ogoni general assembly in Bori, under the aegis of Conscience of Ogoni People, COOP, issuing 14 days ultimatum to the oil company to open dialogue with the people concerning resumption of oil exploration and production in the area.
In an emailed statement to SweetcrudeReports, SPDC's spokesperson, Bamidele Odugbesan, said the company will not heed the call of the Ogoni people to resume exploration.
"SPDC has not produced oil and gas in Ogoniland since 1993 and has no plans to resume production," he said in the statement.
Also Read: Ogoni seek Shell's return to community
SPDC was forced to abandon exploration in Ogoni twenty-five years ago.
On Wednesday, the national leader of COOP, Chief Gani Topba, while speaking on the resolutions reached by the group, said it was improper for the people of Ogoni to continue to remain poor and impoverished, while the crude oil deposit in their land remains untouched.
Topba said the era of agitation was over as the people were now prepared to engage Shell in a dialogue for the commencement of oil exploration activities in Ogoniland.
He explained that the people of Ogoni have agreed that crude oil exploration should resume in the area, in order to curb the spate of unemployment, poverty, underdevelopment, and crime in the area.
Topba said: "We are prepared to dialogue with Federal Government to ensure that there is progress in Ogoniland.  Let Shell come to our shrine (referring to the hall where the meeting was held) to discuss with us on how to resume oil exploration.
"Shell operational license will expire in the next four months. What we are talking about is how development will come and make Ogoni better.  We are giving them (Shell) 14 days ultimatum to come for dialogue. Let them come and dialogue with us that they are serious and ready to resume exploration in OML11."
Why SPDC left Ogoni
SPDC started operations in Ogoni land in Rivers State in 1958, drilling a total of 96 wells to bring nine oil fields onstream. By the end of 1992, Ogoni production was some 28,000 barrels of oil a day, about 3% of SPDC's total production,
The Movement for Survival of Ogoni People, MOSOP, was established in 1990 and began campaigning for greater control over oil and gas resources on their land, for economic development, and autonomy over their affairs, (including cultural, religious and environmental matters).
Also Read: CSR: PHED donates items to special children in Rivers
MOSOP's demands were summarised in their 1990 'Ogoni Bill of Rights', which were mostly of a political nature and addressed to the Nigerian Government. In November 1992, MOSOP was also demanding US$6 billion in royalties from past oil production and US$4 billion for alleged environmental damage, and SPDC was given 30 days to accept or leave Ogoni land.
SPDC stopped production in Ogoni land and withdrew from the area in 1993 after violence against its staff and action targeting its facilities.
Violence in Ogoni land continued, and in May 1994 four prominent Ogoni leaders were murdered by a mob. Ken Saro-Wiwa (President of MOSOP) and eight others were accused of complicity in the murders, tried by military tribunal in 1995, found guilty and executed.
SPDC has produced no oil or gas from Ogoni fields since 1993, although Ogoni land continues to serve as a transit route for pipelines transporting both SPDC and third-party oil production from other areas.
Also Read: Nigerian govt mobilises 16 contractors for Ogoni cleanup
Until now, SPDC said it had publicly called for reconciliation among Ogonis and between the Ogonis and SPDC, but added that it was no longer willing to resume oil exploration in the community.