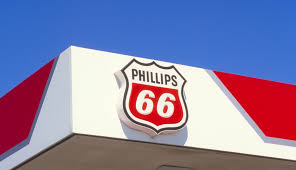 09 February 2019, News Wires — U.S. refiner Phillips 66 posted a better-than-expected profit on Friday as access to low-cost crude oil from U.S. shale basins and Canada boosted its refining margins, sending its shares up 5 percent in premarket trading.
Tight pipeline capacity in the U.S. shale basins and Canada has pushed the price of crude oil from those regions lower, benefiting Phillips 66 as well as its rivals.
The refiner's utilization rate, the percentage of the total equipment or refinery involved in processing crude, touched 99 percent, while refining margins jumped 84 percent to $16.53 per barrel of oil, over the same period a year earlier.
"The system ran well and capture rates were well above our forecast, retail clearly witnessed the benefit of sticky margins in the face of collapsing crude prices," Piper Jaffray analyst Blake Fernandez said in a note.
Also Read: MAP to address metering challenges among Discos – EKEDC
http://sweetcrudereports.com/2019/02/08/map-to-address-metering-challenges-among-discos-ekedc/
The Houston, Texas-based company, which sells its fuel under different brand names including Conoco, 76 and JET, said earnings from its marketing and specialties business surged more than three-fold to $589 million.
Phillips 66, which also reported higher earnings in its midstream and chemicals units, said last week that it is confident on securing alternative sources of oil, after U.S. sanctions on Venezuela's state-owned oil company PDVSA took away about 500,000 barrels per day of oil from the U.S. market.
Larger rival Marathon Petroleum Corp said on Thursday it would replace Venezuelan crude with imports from Middle East and Latin America.
On an adjusted basis, Phillips 66's profit rose to $2.26 billion, or $4.87 per share, in the quarter, from $548 million, or $1.07 per share, a year earlier.
Analysts on average were expecting the company to post a profit of $3.01 per share, according to IBES data from Refinitiv.
Also Read: Eko Disco marketers now field representative-management
The company's total revenue and other income fell nearly 1 percent to $29.84 billion.
Like and follow on facebook & twitter
Reuters