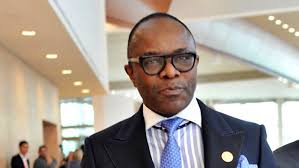 OpeOluwani Akintayo
12 February 2019, Sweetcrude, Lagos — Minister of States for Petroleum Resources, Dr. Ibe Kachikwu, has said the Federal Government's royalty recovery scheme has so far generated N2 trillion.
In a statement on Monday in Lagos, the minister said oil and gas companies operating in Nigeria would not get renewals to their licenses unless the outstanding royalties were paid.
According to him, companies that have shown the seriousness and mapped out how they intend to settle their royalty indebtedness will get their licenses reviewed, but would not get their final certificate until they have settled their debts.
Also Read: Med Crude-Urals rises in the north as Shell buys March cargoes
He added that the process of debt recovery had generated about N2 trillion so far.