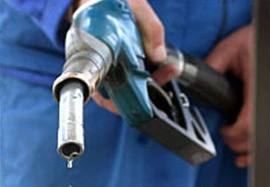 19 February 2019, Sweetcrude, Lagos — Newly-released figures by the National Bureau of Statistics, NBS, have listed Oyo, Benue and Taraba states as seeing the highest price of the premium motor spirit, also known as petrol, in January, this year.
The figures showed that while consumers of the product paid an average N150.50 per litre price in Oyo State during the month, those in Benue paid N150.09 and Taraba, N150.
This is a far cry from the official pump price of N145 per litre.
The NBS found that the average price paid by consumers for petrol decreased by 23.7 percent year-on-year and 0.1 percent month-on-month to N145.70 in January 2019, from N145.80 in December 2018.
States with the lowest average price were Abuja (N144.20), Ekiti (N144) and Ondo (N144)
On the other hand, consumers of automotive gas oil or diesel paid more for the product in January as prices increased averagely by 1.59 percent month-on-month and 5.27 percent year-on-year to N225.09, from to N221.56 in December 2018.
States with the highest average price were Kwara (N249.00), Borno (N243.67