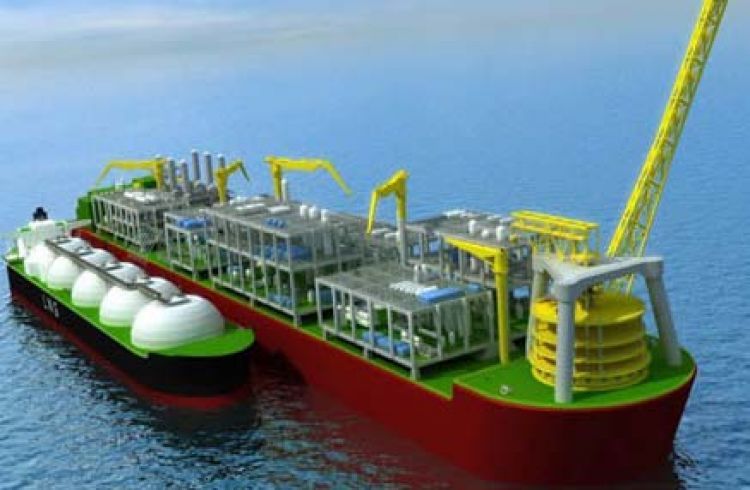 *FID to linger until 2020
OpeOluwani Akintayo
Lagos — Over forty companies and consortia have submitted tenders to bid for development of Shell Nigeria Exploration and Production Company, SNEPCo's Bonga South West Aparo oil field, OMLs 118/132/140, SweetcrudeReports can authoritatively report.
Sources close to the matter hinted this newspaper that already, more than forty firms will jostle for cuts in the project initially planned to have been awarded sometime between Q4 2014 – Q1 2015.
There are six packages, including the Floating Production Storage and Offloading, FPSO; Single Point Mooring, SPM; Pipeline Flowlines Risers and Installation, PFRI; Umbilicals; Rotating Equipment, and Subsea Hardware.
The project is an oil development located about 135 kilometres offshore Nigeria in water depths up to 1400 metres. The development is based on a new hub, with a standalone regional spread-moored FPSO unit with nameplate oil processing capacity of 225kbopd and 2.5 MMbbls nominal storage capacity. The subsea network consists of 82-km of subsea pipe-in-pipe Bowlines with 4 production loops; 3 water injection lines, a 16 /18-inch x 98 km gas export line, and about 70 km of static and dynamic umbilicals.
SNEPCo, three weeks ago, called for submission of a bid for the Engineering, Procurement, Construction, Transport and Installation (EPC) of Pipelines, Flowlines, and Risers of the project.
Also Read: BP launches new climate compliant marine fuel for shipping
The project's initial phase includes a new FPSO vessel, more than 20 deep-water wells, and related subsea infrastructure. The field lies across Oil Mining Leases 118, 132 and 140, about 15km southwest of the existing Bonga Main FPSO.
The Invitation To Tender, ITT is for the engineering, procurement and construction contracts for the 150,000 barrels per day project in the Gulf of Guinea, however, SweetcrudeReports learned that the actual cost for the initial phases of the project is yet to be released due to delay in the release of the ITT.
Our sources disclosed that the project will not get financial approval this year, shifting the commercial tender and Final Investment Decision, FID until around the second quarter of 2020.
Initially, there were speculations that SNEPCo would give the FPPSO contract to South Korean construction firm that handled the Total's Egina's FPSO, Samsung Heavy Industries.
However, from all indications, SNEPCo's announcement for bid sees a likely change in plan.
Also Read: British oil, gas output rose 4 pct to 1.7 mln boed last year
As at last year, SweetcrudeReports gathered that Samsung might likely get the Bonga SW FPSO however, our sources added that reason SNEPCo decided to throw the bid open, was for transparency, coupled with the controversies which trailed Samsung's handling of Total's FPSO, and the court case it currently has with the duo of Total and LADOL on the said project.