Mkpoikana Udoma 27 November 2015, Sweetcrude, Port Harcourt – As the fuel scarcity across the country bites harder, a teacher at the Ignatius Ajuru University of Education in Rivers State,  Prof. Ken Nweke, has called for an end to fuel subsidy in the country.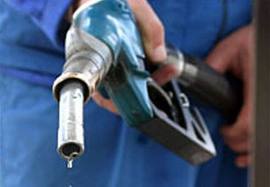 Nweke, a political scientist, said Nigerians were still suffering despite the huge funds spent on subsidy by the federal government.
"For me, the federal government's continuous payment of fuel subsidy to marketers should be reviewed.
"The essence of paying subsidy is to reduce the sufferings of Nigerians; the objective of the huge amount of money being paid to marketers to subsidise petroleum products is not being realised and there is no need to continue to pay the subsidy."
The university teacher also advised the new Federal Executive Council, FEC, under the leadership of President Muhammadu Buhari to start engaging stakeholders on the need for Nigerians to support the removal of fuel subsidy.
"I am calling on the Federal Executive Council to begin the process of engaging civil society organisations, labour unions and even marketers themselves on the current situation in the country.
"There is an urgent need to review the issue of subsidy because if the money that is spent on subsidy is injected into the economy, so many things will turn around in this country, even the economy itself will be turned around," Prof. Nweke said.