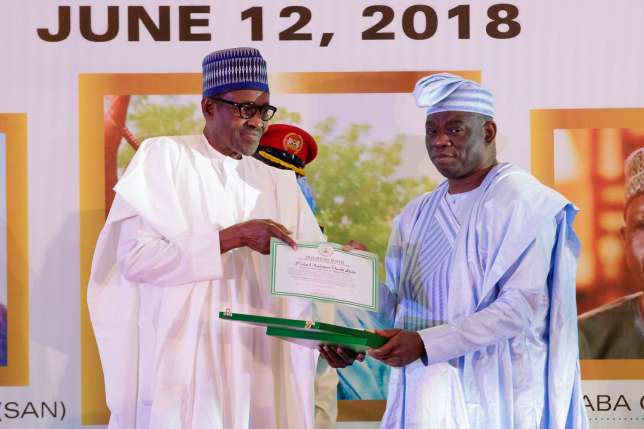 Mkpoikana Udoma
13 June 2018, Sweetcrude, Port Harcourt — The Ijaw Youth Council, IYC worldwide, has called on President Muhammadu Buhari to take further steps to address the key principles of the June 12 struggle, by restructuring the country on the path of true federalism, where the federating units would be the engine room to drive development.
The apex Ijaw youth body stated these in reaction to the declaration of June 12 as Democracy Day in Nigeria by the Federal Government.
President of IYC, Mr. Eric Omare, who commended the initiative, said the June 12 struggle was more than the attainment of democratic rule, but the achievement of a society where the rule of law would reign supreme with Nigerians living a prosperous life.
Omare explained that the declaration of June 12 as Democracy Day would be meaningless if the country's democracy does not bring prosperity to Nigerians.
According to him, "The declaration is commendable considering the historical role of the June 12, 1993, Presidential election to the struggle for democratic rule in Nigeria.
"In the opinion of IYC, the earlier May 29 democracy day was a product of the June 12 struggle, hence, the later date more appropriately qualifies to be known and observed as democracy day.
"Therefore, we call on President Buhari to address the ideas that late MKO Abiola and Gani Fawehinmi fought and died for, rather than a mere declaration of June 12 as democracy day.
"The declaration fo June 12 as Democracy Day can only be meaningful when Nigeria is restructured to drive the required development which would eventually wipe poverty from our land," the Ijaw leader said.