…Says extreme measures to be taken to curb pipeline vandalism
Mkpoikana Udoma 06 September 2015, Sweetcrude, Port Harcourt – The Federal Government under the leadership of President Muhammadu Buhari says it will not allow scarcity of petroleum products to happen again in the country.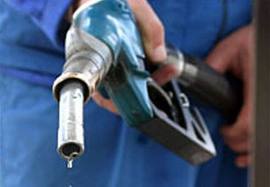 Group Managing Director of Nigerian National Petroleum Corporation, Dr. Ibe Kachikwu announced this in Port Harcourt, shortly after inspecting the Port Harcourt Refinery.
He expressed optimism that Nigeria would stop importation of refined petroleum products soon.
"I will not allow scarcity to happen in the country, I will import as much as we need; I will try and refine as much as I can and I will keep looking at those comparative dynamics and see where land.
"I certain would hope that someday in my tenure, we would stop importing. But it is not going to happen on a 100 percent basis unless you build new refineries. The total capacity anywhere, even if we are doing a hundred percent is about 20 million litres. Consumption today is 40 million litres"
Kachikwu said he is impressed with the energy and the effort that is going on at the Port Harcourt Refining Company.
"I am impressed with the momentum. I think that if we continue on this part, we should see the refineries working near full blast very soon.
"Until then, we are going to manage our resources, how we deliver crude and what we need to do in terms of reducing contractual times to enable them get the parts they need to get the refineries working.
"I am happy with what I saw today; we still have some ways to go, but we are on the right part."
On timeline for the refinery to go full blast, the Group Managing Director said some of the Fluid Catalytic Cracking Units would be actively working in two months time: " I wish I was the machine to be able to give a timeline, but from what I see, within the next 60 days, we should at least get two out of the three Fluid Catalytic Cracking Units working. There are still some components that need to be tinkered with here and there and there would be stoppages while we are doing that.
"But in a full capacity, they will be doing something like 16 million to 20 million litres of PMS. Our national consumption is within the range of between 30 million and 40 million litres; still to be determined. In their 40 percent to 50 percent capacity, we are probably looking at half of that.
"So, we will always continue to import some element of that. If we continue on this chain and if I can get them every month to have incremental values; we get at six, then we get at eight, then we get at 10, and set ourselves a 90-day spectrum to see where we are, that will be progress. Anything that I produce locally and don't have to import is a plus," he said.
He also announced that federal government has no plans to sell any of the refineries, but would encourage joint venture investment, adding that extreme measures would be taken in efforts to curb pipeline vandalism.
"There will never be a plan to sell the refineries, there might be a plan to have a joint venture investors, but that is going to depend on how the refineries are going to work on their own; Obviously, we are going to be looking at all options to make the refineries 100 percent efficient."