28 October 2014, Lagos – Ten ships containing petroleum products have arrived at the Lagos ports and are waiting to berth, according to the Nigerian Ports Authority (NPA).
This was contained in the daily publication -Shipping Position- made available by the NPA to the News Agency of Nigeria (NAN) on Monday in Lagos.
The NPA said five of the ships were laden with petrol, four others with kerosene and one was with bulk gas.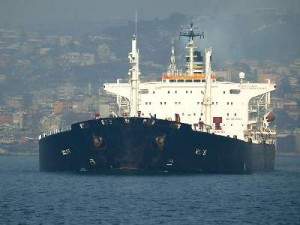 According to the NPA, four other ships containing rice, bulk wheat and containers are also waiting to berth at the ports.
The NPA said it was expecting 41 ships to sail into the ports from October 27 to November 27.
It said of the 41 ships being expected, 16 would arrive with containers, while 12 others would sail in with food items.
"The food items include frozen fish, bulk sugar, bulk salt, bulk wheat, rice and crude palm oil,'' the NPA said.
It said seven ships were expected to bring general cargoes into the ports, while three other ships would bring in vehicles, including trucks and tractors.
The NPA said the remaining three ships were expected to sail in with petroleum products, including petrol and base oil.
It said the ships would sail into the New Oil Jetty, the Atlas Cove Jetty and the Fishery Wharf.
– This Day