11 March 2015, Lagos – Putting public interest above any other, the three-man administrative panel constituted by the Nigerian Electricity Regulatory Commission (NERC) to determine a petition on an alleged illegal electricity trading at a Lagos high-rise estate, the 1004 Estate, on Tuesday ruled that it had the relevant jurisdiction to proceed with the case.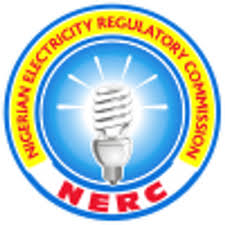 The panel comprising Mr. Muhammed Bello, NERC's Vice-Chairman, Dr. Steven Andzenge, Commissioner for Legal Licensing and Enforcement, and Mary Awolokun, Commissioner for Engineering Standard and Safety, stated at the resumed hearing of the petition in Abuja that it would proceed with the case to hopefully determine it.
It overruled preliminary objections to the petition brought before it by Mr. Samuel Aremu, who alleged that Mr. Samuel Ukpong and 1004 Estate Limited disconnected him from electricity supply in the estate, even when they are not licensed to trade in electricity.
Adzenge who read the decision of the panel to go ahead with by the hearing, stated that the four grounds on which preliminary objections were raised by the respondents' counsels were invalid.
It thus dismissed all the objections saying that its consideration of issues raised by Aremu's petition served the public interests much better than the respondents' objections.
Counsel to the respondents had objected to the petition, saying that NERC lacks jurisdiction to hear the petition and that the petitioner failed to exhaust the customers' complaint redress mechanism by first approaching the Eko Electricity Forum Office before petitioning the commission.
The remaining two grounds were that the petition was scheduled outside the statutory 45 days stipulated by the Commission's Business Rules and that the counsel who notarised the affidavit in support of the petition was not qualified, being a counsel in the law firm representing the petitioner.
Andzenge however said the commission has jurisdiction to hear the petition and that scheduling the petition outside the statutory 45 days was at the instance of the commission for which the petitioner cannot be made to suffer.
He on behalf of other panel members said that the commission will not be subjected to technicalities of adjudication to dismiss a petition on ground of admissibility of an affidavit.
"No injustice would be occasioned by hearing the petition. Rather,  issues raised by the petition would better serve public interests," Andzenge said.
Aremu had in his petition joined Eko Electricity Distribution Company, the franchise electricity company for the area for allegedly carrying out its activities with the assistance of parties who are not licensed by NERC to trade in electricity.
He sought amongst others that the distribution company be made to take up its statutory responsibility from the Ukpong and 1004 Estate Limited.
NERC however said it will now proceed to hear the substantive issues raised in the petition at a resumed hearing date to be communicated to parties before the Easter break.
– This Day