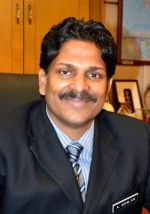 08 August 2012, Sweetcrude, ABUJA – MALAYSIA says it is closely monitoring the case of its citizen abducted aboard an oil vessel last Saturday by gunmen off the coast of Nigeria's oil-rich southern delta.
Deputy Foreign Minister, Kohilan A. Pillay, who disclosed this, said, however, there had not been updates on the Malaysian and three other foreigners from Indonesia, Iran and Thailand abducted by gunmen in a deadly attack on the oil vessel belonging to an oil and gas services company in the Gulf of Guinea.
"We are still gathering information. The Malaysian embassy in Abuja is monitoring the situation," he told reporters after the flag-hoisting ceremony in conjunction with the 45th Asean Day celebration at Wisma Putra, on Wednesday.
It was reported that gunmen attacked two vessels belonging to an oil and gas services company, Sea Trucks Group, which provides support vessels to oil companies operating in Nigeria, before dawn on Saturday, 35 nautical miles off Nigeria's oil-rich delta.
The Niger Delta, a region once beset by militant and criminal attacks and kidnappings, has seen relative calm since a government-sponsored amnesty deal a few years ago.
During the recent attack, six naval personnel were stationed on board the Sea Trucks Group vessels following a security request from the company, but two navy sailors were killed while protecting the vessels, two others were wounded and the remaining two escaped unhurt.
Nigerian navy spokesman Commodore Kabir Aliyu told AFP that Nigeria had intensified its search for the four foreigners kidnapped.
Spokeswoman Corrie van Kessel for Sea Trucks Group told AFP that the company was focused on the safe release of the hostages.
She declined to say if contacts had been established with the abductors to secure their freedom as it could jeopardise the efforts.
The motive for the attack and identities of the gunmen are still unknown.
The International Maritime Bureau, IMB, said in a report released last month that there had been 32 piracy incidents recorded in the Gulf of Guinea in the first half of 2012, up from the 25 attacks last year.