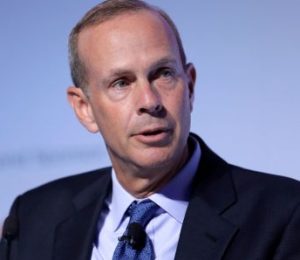 Sam Ikeotuonye 
Lagos — Chevron chairman, Mike Wirth, said 2020 was a year like no other as the company reported a loss of $665 million for the fourth quarter of the year.
In a statement issued from its San Ramon, California headquarters in the United States, the company said the $665 million loss compared with a loss of $6.6 billion in fourth quarter 2019.
The company, in the statement obtained by SweetcrudeReports, said the loss in the quarter under review included a charge of $120 million associated with its acquisition of the independent oil and natural gas exploration and production company, Noble Energy in a deal Chevron said brought high quality assets to its global operations.
"2020 was a year like no other," said Mike Wirth, Chevron's chairman of the board and chief executive officer. "We were well positioned when the pandemic and economic crisis hit, and we exited the year with a strong balance sheet, having completed a major acquisition and increased our dividend payout for the 33rd consecutive year."
"When market conditions deteriorated, we swiftly reduced capital spending by 35 percent from 2019 and also reduced operating costs, demonstrating our commitment to capital and cost discipline," Wirth stated, adding that excluding severance expense, 2020 operating expenses were down $1.4 billion from the prior year.
Chevron also reported a full-year 2020 loss of $5.5 billion, compared with earnings of $2.9 billion in 2019. Included in 2020 were net charges for special items of $4.5 billion, compared to net charges of $8.7 billion for special items in 2019.
"Foreign currency effects decreased earnings in 2020 by $645 million. Adjusted loss of $368 million ($(0.20) per share – diluted) in full-year 2020 compares to adjusted earnings of $11.9 billion ($6.27 per share – diluted) in full-year 2019…Sales and other operating revenues in fourth quarter 2020 were $25 billion, compared to $35 billion in the year-ago period," the statement read.