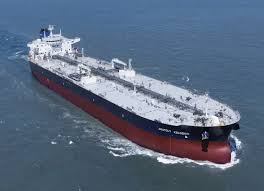 25 August 2016, Lagos – Barring any unforeseen circumstances, about 27 vessels laden with petroleum products and other commodities are expected to arrive Apapa and Tin Can Island ports, going by the facts from the Nigerian Ports Authority (NPA).
The NPA's shipping position obtained by The Guardian showed that the vessels laden with petroleum products; salt, sugar, coal, fertilizer, wheat, ethanol, crude palmolein and steel products would begin to roll into the country from today till 9th of September.
Already, another five are waiting to berth at the Lagos pilotage district laden with Premium Motor Spirit (PMS), base oil and fertilizer.
The only motor vessel in the traffic is 'Team Tango' laden with fertilizer arrived on July 18, 2016, but the Customs are yet to release it due to glitches in the clearance process. The vessel is tagged CRNAPP, meaning Custom's Release Not Applicable (West Coast).
Team Tango is expected to berth at ENL terminal, while the four others; CINETO, Stena Impression, High Force and Falstria Swan were waiting at Atlas Cove jetty, Single Bouy Mooring, and ABTL terminal.
The NPA had in the first quarter operational report of 2016 said that generally, the level of operational activities at the port locations during period dropped significantly when compared with the same period of 2015.
The commodity analysis revealed that though all cargo types declined during the period under review, however, containerand generalcargotrafficcontributed significantly to the overall drop in cargo throughput.
The Authority however noted that there was an urgent need for massive investment in infrastructural renewal and automation of port operations, by generating enough export cargo to make up for the shortfall of import cargo being witnessed at the ports, which could be attributed to the reduction in government expenditure (a laudable and broad plan of the government to rebuild the economy), the exchange rate volatility as well as global economic crisis.
The Guardian