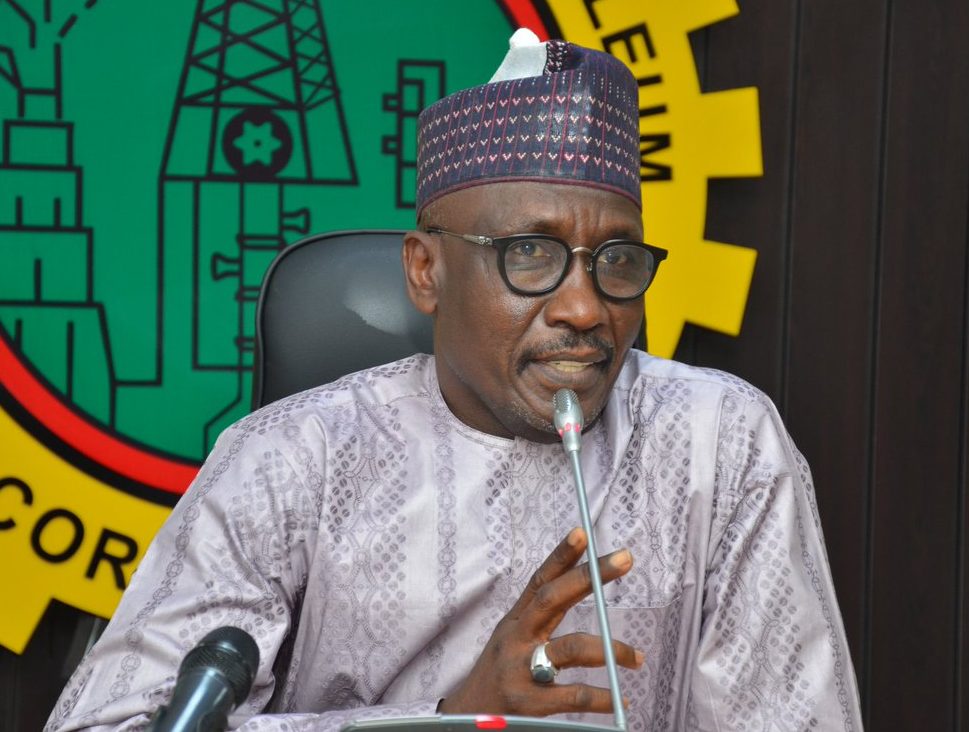 OpeOluwani Akintayo
Lagos — Nigeria loses about 42.25 million barrels of the nation's crude oil worth N1.4 trillion ($3.5 billion) yearly to a few described as "elites".
Mele Kyari, Group Managing Director Nigerian National Petroleum Corporation NNPC revealed this shocking figure at the recently held Nigerian Guild of Editors, NGE conference in Abuja.
According to him, highly-placed Nigerians steal about 42.25 million barrels of crude oil yearly, which, given current market price of $83 per barrel, costs Nigeria approximately N1.4 trillion.
A whopping N1.4 trillion could have resolved some part of the country's 2021 national budget of N13.6 trillion which is higher than that of 2020 by 26%, N10.8 trillion.
Last year, the Nigeria Extractive Industries Transparency Initiative, NEITI said the country lost 42.25 million barrels of crude oil to theft in 2019.
Apart from revenue lost to sabotage, Kyari also blamed the elites, including politicians, for the continuous fuel importation and the bad state of the nation's refineries.
"Today, as we all know, Nigeria is in an energy deficit. We import all our petroleum products. In the past several years, every attempt to salvage our refineries has ended up in one misfortune or another.
"While oil price is heading high and should have been a bumper harvest for the Nigerian ailing and hydrocarbon-dependent economy, importation of the finished product erodes necessary gains through use of foreign exchange earnings and payment of subsidy, which has risen to over N1 trillion in less than eight months that the scheme was introduced through the back door.
"Who steals crude oil? It is not the ordinary man in the village. It's the elite of society, and it needs all of us to fight them. When we fight them, it is for survival of all of us," the NNPC boss said.
An earlier report by SweetcrudeReports had chronicled how Nigeria and other developing countries lose about $1 trillion yearly through a web of company activities that involve shady natural resource deals.
Last year, the Executive Chairman, Federal Inland Revenue Service, FIRS, Muhammad Nami, disclosed that between 2007 and 2017, Nigeria lost over N5.4 trillion through tax evasion by multinationals doing business in the country.
A report by Oxfam group also disclosed that between 1960 and 2005, about $20 trillion was stolen from the treasury by public office holders.
These alarming figures surfaced even as President Buhari last month, proposed a N16 trillion 2022 budget to the National Assembly.
With a projected 25% year-on-year rise in government spending, the country's economy still struggles with the impact of the pandemic. The budget deficit will rise to 6.26 trillion naira, or 3.39% of GDP, which according to Buhari, will be funded by new borrowing, revenue from privatisations and deductions from loans secured for specific projects.
Although the 2022 budget was drawn on a $57 per barrel of oil price, however, traders strongly say oil could exceed $100 a barrel by end of this year and even reach a record $200 per barrel by the end of 2022.
Brent International hit $83.52/b at 9:51AM Nigerian time, gaining $0.97 or 1.18% after a previous close of $82.55.
Stolen crude of 42.25 million barrels by the elites yearly, puts the loss at 3.5 million barrels monthly. This is way higher than the country's monthly publicly declared production- even more so, higher than 1.88 million barrels assumed output in the 2022 proposed budget.