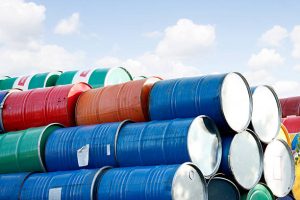 Singapore — Rising prices of a popular Russian crude sold to China are poised to peak soon as more independent refiners are likely to switch to cheaper oil from Iran which has ramped up exports to fresh 4-1/2 year highs in August, several trade sources said.
OPEC+ supply cuts and strong demand from large Chinese refiners for Russian oil have pushed prices for the ESPO Blend grade exported from the Pacific port of Kozmino to the narrowest discounts since the Ukraine war started.
Trade for the light sweet crude for October arrival commenced this week, with the first deal done at a discount of about $1 a barrel to ICE Brent on a deliver-ex-ship basis (DES) to China, according to two trading sources, up from discounts of about $1.80 a barrel for September deliveries. ESPO cargoes were offered at discounts as narrow as 50 cents a barrel prior to the deal.
"We were expecting ESPO prices to continue surging as seen in the past two months," one of the sources said.
"But now we think the price hike could be capped as some refineries may turn to buy Iranian oil."
China's large private refiners have since earlier this year stepped up ESPO purchases, crowding out smaller refiners, known as teapots, and forced them to look at cheaper alternatives like sanctioned Iranian oil.
Iran ramped up crude exports in 2023, with May's outflow hitting a 4-1/2 year high of 1.54 million barrels per day, according to shiptracking data from Kpler.
Exports climbed to around 1.6 million bpd in August, or just below 2 million bpd if condensate is included, according an Iranian source familiar with the matter.
The abundant supply has widened discounts for Iranian Light crude to about $13 a barrel to ICE Brent in China on a delivered basis from around $10 a barrel last year, even as prices for rival grades, such as Russia's Urals and ESPO crude, have jumped.
"It's very likely that ESPO buyers split under the pressure from a flood of Iranian crude," another source said.
"The big private buyers who can afford the higher prices would gobble more ESPO cargoes, while the smaller-scale teapot refiners go to take cheaper Iranian oil."
Moreover, teapots may have found another method to bring in Iranian oil without using their limited import quotas which may lead to higher imports soon, a third source said.
Currently, only teapots are taking Iranian oil as big private refiners and state-owned firms still shun the sanctioned crude despite cheap prices.
China's Iranian oil imports in August are at the highest since December 2022, with Vortexa estimating the volume at about 1.2 million bpd. Kpler's estimate is 1.4 million bpd, including cargoes shipped directly from Iran and from the Eastern Outside Port Limit, a zone off the south east coast of Malaysia where many tankers carrying Iranian oil engage in ship-to-ship transfer.
Iran is cranking up crude output to 3.4 million bpd by the end of September, after the country announced earlier this month that its oil exports had surpassed 1.4 million barrels bpd, primarily to China, the Iranian oil minister said this week.
Reporting by Muyu Xu in Singapore and Alex Lawler in London; Editing by Florence Tan, Lincoln Feast and Edmund Klamann – Reuters
Follow us on twitter