28 August 2015, Lagos – Access Bank Plc on Wednesday said it had plans to raise additional capital in the future.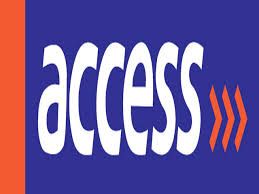 The bank's Executive Director, Commercial Banking, Mr. Roosevelt Ogbonna, who disclosed this in a briefing in Lagos, however, did not say when it planned to raise the capital.
Although Ogbonna said details would be provided in the future, he disclosed that the capital would be raise via a local currency instrument.
"It will be an interesting instrument. Because of its nature, it will be very attractive for investors because it will be the first of its kind."
The bank had recently raised N41.8bn via rights issue and the Access Bank executive director explained that local investors accounted for the bulk of it.
Following the conclusion of the issue, the Group Managing Director, Access Bank, Mr. Herbert Wigwe, had said, "We are putting in place the building blocks for our future as we work to becoming a top three bank in Nigeria by 2017. The capital raised will allow us to retain our place among Nigeria's best-capitalised banks and underscores our continued commitment to prudent risk management as we seek growth opportunities both in Nigeria and abroad."
According to Ogbonna, with the success the bank recorded with its $400m Eurobond and rights issue, the bank is well positioned to become one of the top three banks in the industry in the year 2017.
He added that the bank had generated the required capital needed for sustainable growth and profit enhancement.
He said, "We have attracted capital for further impetus to take advantage of emerging business opportunities in the market. We can lend money and still have capital and customers to do more interesting business."
The bank also said it had in the last one year offered more than N1bn in loans to 16 million women under its 'W' programme, which was designed to empower women across countries where it had operations.
The bank also expressed support for President Muhammadu Buhari's directive that ministries, departments and agencies should operate single treasury accounts.
Ogbonna said, "On the single treasury account, I think it is a reality. Government is trying to have better control of its revenue and I think it is something we should, as against getting overtly concerned about, applaud.
"Because what it then does is that management of the nation's resources will be done centrally."
He said what the market was concerned about was how it was going to be done.
He urged that the move should be executed in a manner that would not disrupt the market.
– Punch