15 February 2015, Owerri – Addax Petroleum Development Company has trained 32 rural farmers selected from its host communities in three states of the country, including Imo.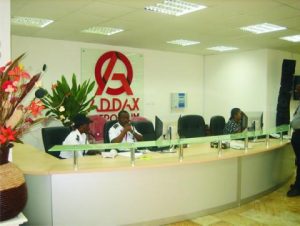 The 32 farmers, selected for Agricultural Entrepreneurial Training, were from Izombe in Oguta Area of Imo State; Mbo and Effiat communities of Akwa Ibom State and from Rivers State.
They were made up of 17 male farmers and 15 female farmers, who were nominated by the communities.
One of the criteria for nomination, according to Addax Petroleum Manger, Community Relations, Mr. Emeka Obi, was the ownership of a verifiable farm in their various communities, hence the decision to allow the host communities nominate participants.
The two weeks training workshop held at National Root Crops Research Institute, NRCRI, Umudike, Abia State, was on modern system of and modern agricultural equipment.
The rural farmers were also trained on site selection, land preparation, preparation of planting materials and cassava and potato planting methods and management.
– Vanguard