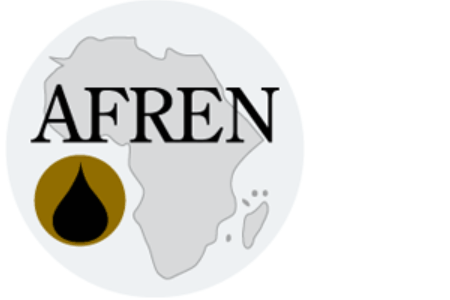 31 August 2014 – Afren Plc (AFR), the U.K. explorer in Nigeria that suspended its chief executive officer and three senior staff, expanded its probe into unauthorized payments and is reviewing about $433 million on its half-year balance sheet.
The company appointed KPMG LLP to review three transactions between the explorer and partners in 2012 and 2013, which are also being examined by the law firm Willkie Farr & Gallagher (UK) LLP hired by Afren, it said today in a statement. The probe is expected to conclude in September.
The inquiry adds to woes for the explorer that today announced interim profit dropped by half and cut full-year net production estimate to as low as 32,000 barrels a day from 40,000 barrels forecast in March. It blamed the output decline on the spread of violence in Iraq, which forced the suspension of work at the Barda Rash field in the Kurdistan region. The company declined to say when operations may resume.
"The results are substantially weaker than anticipated," Lucas Herrmann, a London-based analyst at Deutsche Bank AG, wrote in an e-mailed report. "That being said, weakness in the underlying business is likely to be of secondary concern given the ongoing issues around corporate governance."
Afren fell 2 percent to 97.50 pence in London, extending this year's decline to about 42 percent.
"Despite recent challenges Afren is totally committed to delivering on our work program across the portfolio," Toby Hayward, the interim chief executive officer, said in the earnings statement. "With numerous growth opportunities expected to drive a step-up in near-term production, cash flow and reserves, we remain in a strong position to deliver shareholder value in 2014 and beyond."
Profit Falls
Pretax profit fell 49 percent to $133 million in the first half from the same period a year earlier, Afren said. It reiterated its $845 million full-year capital expenditure plan after spending only $293 million in the first half.
Afren also reported further delays to the Ebok project extension, with the platform not expected to be installed in the third quarter, according to a presentation on the website.
The shares have slumped by more than a third since the company announced last month it temporarily suspended Chief Executive Officer Osman Shahenshah and Chief Operating Officer Shahid Ullah after an investigation found they may have benefited from unauthorized payments. Afren yesterday said it also suspended associate directors Iain Wright and Galib Virani.
"The company is currently assessing the potential for the recovery of unauthorized payments from the suspended directors," it said today. "At this stage no misstatements have been identified, and the board's assessment is that based on facts to date the existing carrying values in the balance sheet are unlikely to be impaired."
Nigeria Fields
KPMG is examining amounts on Afren's June 30 balance sheet involving: $39.9 million of advances to partners in 2012; $93.3 million paid to partners to secure agreement to field extensions relating to the Okoro field in Nigeria; $1.9 million included in property, plant and equipment relating to the Ebok field in Nigeria; together with an associated amount of $298 million attributed to deferred tax assets, according to the statement.
The company has been in talks with partners and so far "had no reason to have any dialog or discussions with" the Nigerian government, Chairman Egbert Imomoh told analysts.
"The investigation has not to date had any impact on our partnerships and license arrangements," Hayward said at the same presentation.
To contact the reporter on this story: Eduard Gismatullin in London at [email protected]
To contact the editors responsible for this story: Will Kennedy at [email protected] Alex Devine, Ana Monteiro