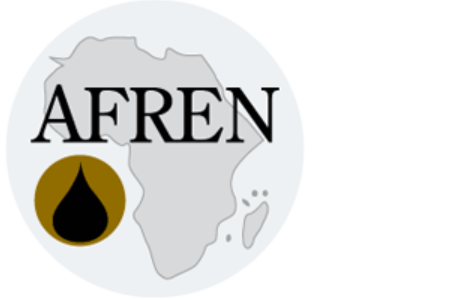 16 September 2014, Lagos – Afren Plc, an independent oil and gas company listed on the London Stock Exchange, said it is targeting a 5-year double-digit growth, as plans for a production ramp up will start in the second half of this year.
Underpinning this target growth are Afren's plans for the new producers on Ebok, where oil production was said to have been averaging 29,300 barrels per day, bpd.
Drilling of four additional wells (including three producers) has already commenced and the programme is expected to be completed this year. The Ebok deep exploration is expected to start production in Q4 2014, targeting resources of 50 million barrels, with production flowing through the existing offshore mobile platform unit.
There are plans for one infill and one side-track well in Okoro, three new producers on Oil Mining Lease, OML 26, where drilling of the first well is currently progressing. It added that it has also commenced fast-track development drilling on shallow water Okwok with estimated reserves of 46.6 million barrels.
A dedicated production facility and wellhead platform with an export pipeline tied back to Ebok Floating Production Storage and Offloading, FPSO (some 13 kilometres away) are to be installed.
Industry regulator, the Department of Petroleum Resources, DPR is said to have also approved plans for the development of offshore Aje field on OML 113. An FPSO is being lined up for the field as the development plan calls for two subsea production wells to be tied back to a leased FPSO.
The plan involves the recompletion of the existing Aje-4 well and a new well drilled close to the Aje-2 subsurface location. First oil is due in 2015 with median reserves of 32.4 million barrels expected although the completion of 3D seismic analysis on the block and on neighbouring OML 310 could lead to further prospects being identified.
Commenting, Mr. Toby Hayward, interim CEO of Afren Plc, said: "Despite recent challenges Afren is totally committed to delivering on our work programme across the portfolio. With numerous growth opportunities expected to drive a step-up in near-term production, cash flow and reserves, we remain in a strong position to deliver shareholder value in 2014 and beyond."
The only sour note for Afren is the continued fall-out from its investigation into the receipt of unauthorised payments potentially for the benefit of former Chief Executive Officer, CEO, Mr. Osman Shahenshah, and former Chief Operating Officer, COO, Mr. Shahid Ullah.
The Board has suspended two of its associate directors, Mr. Iain Wright and Mr. Galib Viriani, as heads continue to roll in the scandal that has rocked the company.
No conclusive findings have yet been reached and the investigation is still ongoing.
– Vanguard