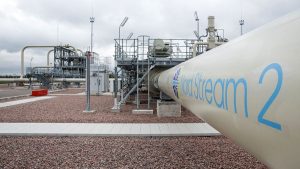 Moscow — The pace of Gazprom's natural gas exports' growth to Europe has been gradually slowing in recent months to just under 5% from double digits seen earlier in the year, according to data from the Russian gas giant released on Wednesday.
Russia's natural gas exports have been a focal point against a backdrop of soaring European gas prices buoyed by economic recovery and tight supplies.
Some experts and politicians have accused Russia of deliberately undersupplying Europe to win approval to begin flows through the Moscow-designed Nord Stream 2 gas pipeline, which lays idle awaiting the go-ahead from Germany.
Gazprom has said it met its contractual obligations on gas supplies to its European customers, while its key clients have said they haven't asked the company for more deliveries.
The company said on Wednesday its natural gas exports outside the former Soviet Union from Jan. 1 to Dec. 15 had increased 4.8% year-on-year to 178.1 billion cubic metres (bcm).
– Reuters