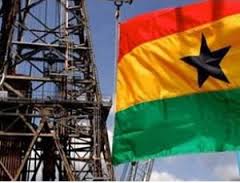 31 August 2018, News Wires — Norwegian oil firm Aker Energy will delay submitting a plan for development of its block off Ghana until early next year in order to first complete appraisal drilling, expected to start in October, its chief executive said on Thursday.
The unlisted firm, controlled by Norwegian billionaire Kjell Inge Roekke, bought a 50-percent stake in Ghana's Deepwater Tano Cape Three Points block from Hess for $100 million in February.
Aker had initially intended to summit a development plan in the second half of 2018, but has since changed its mind.
"The forecast now is to start drilling in October… Our goal is to identify the oil/water contact to update the reservoir model," Chief Executive Jan Arve Haugan told Reuters on the sidelines of an energy conference. (Editing by Terje Solsvik)