*Part of Alfanar's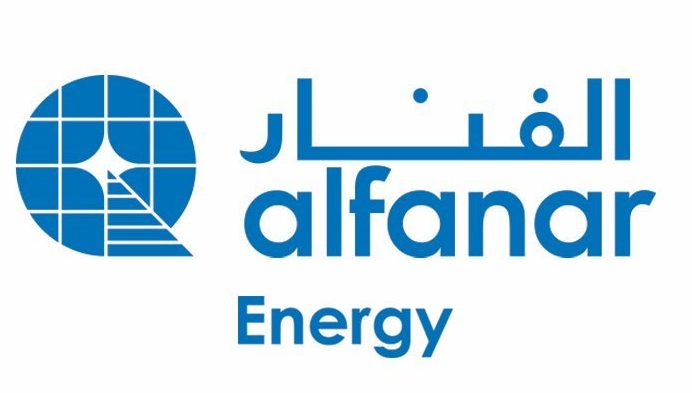 800MW solar & wind technology projects
07 November 2017, Sweetcrude, Jeddah, Kingdom of Saudi Arabia — Alfanar Company (www.alfanar.com) closed last week the financing for the development, construction, ownership and operation of a 50 MW solar PV plant which will be located in the proposed 1.8-GW Benban solar complex in Egypt's Aswan province and which will be supported by Egypt's FiT program. This project will be the first in the row of alfanar current pipeline of 800 MW investment projects spread across Europe, East Africa and South Asia, in both solar and wind technologies.
Alfa Solar Company – subsidiary of alfanar group – has signed the facility agreement for $57 million with the European Bank for Reconstruction and Development (EBRD) (www.EBRD.com) and Islamic Corporation for the Development of the Private Sector (ICD) (http://ICD-ps.org) in early October 2017.
Mr. Sabah Mohammed Al Mutlaq, Chairman of Alfa Solar and Vice-chairman of Alfanar group, stated: "We are happy to achieve this milestone. We appreciate the trust placed on us by EETC/EBRD/ICD and look forward to delivering the plant in time".
Mr. Jamal Wadi, CEO – Alfanar Energy, said: "It is to the credit of EETC and the various counterparties that we could achieve the financial close in appropriate time. These projects are sort of a testimony to the changing standard in the energy field and can deliver equal if not higher dependable and long term value to countries and developers."
Mr. Khaled Al-Aboodi, CEO of ICD, added: "ICD is engaged with the financing of this solar project in Egypt as a proof of its commitment to encourage the renewable energy in the member countries. ICD stands ready to work with Alfanar and other investors on further improvements in the business climate for renewable energy, especially under the Government of Egypt's feed-in-tariff (FiT) renewable energy program."
Mr. Harry Boyd-Carpenter, EBRD Director, Power and Energy Utilities, commented: "We are delighted to work with Alfanar and to support them in such an important investment. The EBRD has been a firm supporter of renewable energy development in Egypt, providing policy advice, technical assistance and financing. We are very pleased to take another step forward in this area, and to continue our successful cooperation with ICD as well."
The Power Purchase Agreement ("PPA") for the project was signed with EETC on May 7th 2017. Project will be 100% compliant with the Country's Green Economy Evolution Approach and will support the expansion of renewable energy Generation to meet Egypt's targets in this area including its Intended Nationally Determined Contribution and will offset 900,000 tons of carbon dioxide (CO2) emissions each year, once operational.
With the launch of this landmark project, Alfanar group is setting pace to deliver newly won renewable projects in Spain (720 MW Wind project), India (50 MW Wind Project) & Kenya (40 MW Solar PV project).