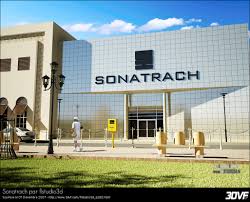 21 March 2017, Sweetcrude, Lagos – Sonatrach, the Algerian state oil company, sacked Chief Executive Officer Amine Mazouzi after less than two years in the job.
He has been replaced by Abdelmoumen Ould Kadour, according to a statement from the Energy Ministry, which gave no reason for the change.
Ould Kadour is an engineer who graduated from the Massachusetts Institute of Technology and headed U.S.-Algerian firm Brown & Root Condor in the 1990s.
Energy Minister Noureddine Boutarfa called in a statement on Ould Kadour to "act with full responsibility and confidence to put in place the qualitative changes that allow Sonatrach to evolve and prosper in a calm business climate".
A source close to the new CEO said Sonatrach's priorities would be reducing production costs and resolving pending arbitration cases in an amicable way to gain the confidence of foreign partners.
Total said last year it had filed a request for arbitration against Algeria for changing profit-sharing terms on oil and gas contracts in the mid-2000s, and that attempts to reach a mutual agreement had failed.
Before Mazouzi's appointment in May 2015, the energy giant went through turbulent times with five CEOs in five years, shaken by a corruption scandal, weak foreign oil interest in energy bids and pressure from the drop on crude prices.
On Saturday, Mazouzi hosted the CEO of Eni at a southern oilfield where the two discussed the Italian company's commitment to Algerian investment.
"On one hand it is frustrating because the changes are just another disruption after a series of disruptions over the last seven years. We need some continuity," said Geoff Porter at North Africa Risk Consulting.
"On the other hand we are still looking for that perfect combination of ministry of energy and Sonatrach leadership that will be able to respond to the lower-for-longer price environment," he said.
Algeria remains dependent on oil and gas earnings which provide 60 percent of the state budget and Sonatrach's performance is key to the health of the economy.
The North African OPEC member nation had struggled to attract oil investment because of tough terms that made foreign firms wary, but in 2016 Sonatrach began to take a more flexible approach to bilateral talks with foreign partners.