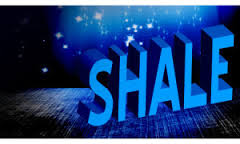 01 January 2018, News Wires – Algeria needs to exploit its shale gas resources to offset a surge in local energy consumption that is eating into vital exports, but developing the industry will take time and require far-reaching reforms at the state energy firm.
The North African country is a key gas supplier to Europe, but exports have suffered from delays to several gas projects and a steep rise in the use of subsidized gas at home as the population has grown.
Algeria's gas exports are expected to fall to 54 billion cubic metres in 2017 from 57 billion in 2016, the state energy firm Sonatrach has said. In the decade to 2014, domestic gas consumption has more than tripled.
To reverse the fall in exports, Sonatrach has started talks with France's Total and Italy's ENI, Sonatrach officials say. The aim is to exploit shale resources estimated at 22 trillion cubic metres, the world's third largest.
The foreign firms have not confirmed this, although Total's CEO said in December his company was open to greater cooperation after Sonatrach said it would work with Total on shale gas.
The talks are part of changes pursued by Sonatrach's new chief, Abdelmoumen Ould Kaddour, a U.S.-trained engineer who took office in March aiming to overhaul a sprawling group hit by inefficiency, delays and corruption scandals. Sonatrach declined to comment for this article.
But new shale gas projects will not happen overnight as only limited geological survey data exists and Algeria needs to change legislation to offer more attractive terms to foreign firms, which are selective about investments at a time of low energy prices, industry sources say.
Key Western firms are anxious about gas supplies as Algeria's exports drop. They are also keen to break the link between what they pay for Algerian gas and the oil price, which can result in losses if crude prices are high.
But the bigger challenge for Ould Kaddour will be to shake up Sonatrach, no easy task in a country where senior figures wary of foreign influence can resist reforms.
"Algeria should have launched shale exploitation years ago but lacked consistent and coordinated leadership," said Geoff Porter, head of North Africa Risk Consulting and an Algeria energy expert.
"What Ould Kaddour is trying to do is risky, but necessary. He wants to wake Sonatrach up from its slumber," he said. "But the changes … may cause some pain. They will mean loss of prestige for some Sonatrach stakeholders and it will mean longer hours for some Sonatrach employees."
Algeria also needs to invest in oil projects to keep its crude output at one million barrels a day. Pumping has become more difficult as surface reservoirs have been exploited at some fields.