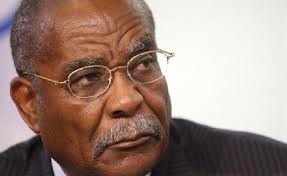 05 September 2013, Luanda – Angolan Oil minister, Jose Maria Botelho de Vasconcelos, in Luanda said that the released of a Portuguese version of a book on "Oil and Gas" encourages the Angolan youth to pursue their careers in the areas of technological sciences.
The minister, who was speaking at the launching ceremony of the book, considered the work important.
According to him, the work helps, among other factors, the youth seeking guidance for their studies and training.
Our young people, he added, while reading the book may feel enticed to embrace careers in engineering, particularly in the oil sector.
In his turn, the administrative and financial director of Esso Exploration Angola, Sergio de Castro, said that the book will improve general knowledge about the oil industry.
At least 7,500 copies will be made available at the university institutions and high education schools countrywide.
The edition of the work counted on support by Esso Exploration Angola (Bloco 15) on behalf of Sonangola oil company and contractor group Bloc 15.