Kunle Kalejaye 15 October 2014, Sweetcrude, Lagos – Africa's largest oil producer Nigeria will be overtaken by Angola in oil production by 2016, accprding to the International Energy Agency IEA.
In a report published Tuesday, IEA said Nigeria would lose the top position, at least temporarily, due, in large part, to oil theft and governance issues.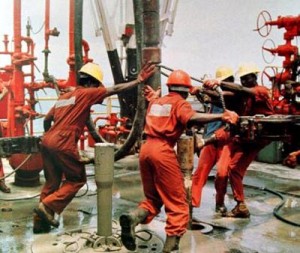 The IEA projects that Angola, currently Africa's second largest producer after Nigeria, will overtake Nigeria as the region's top oil producer from around 2016, a status Nigeria won't reclaim until the mid-2020s.
The Agency said that the drop is much as a result of domestic issues in Nigeria as well will in part be due to an expected increase in
production in Angola.
According to IEA, it estimated that Nigeria currently loses 150,000 barrels a day to oil theft, the equivalent of $5 billion a year adding that partly to regulatory uncertainty, the delay in signing the Petroleum Industry Bill.
IEA's Chief Economist Fatih Birol said, "What will put Nigeria second are uncertainty over the Nigerian investment framework, oil theft and governance issues."