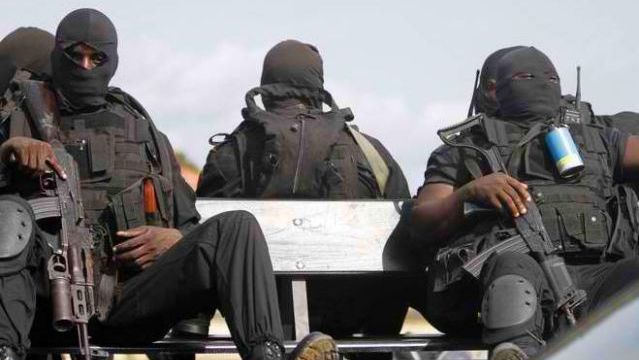 08 February 2017, Luanda — Separatist rebels have called on Angola's oil region to boycott parliamentary elections in August that are likely to be the most closely watched in decades as President Jose Eduardo dos Santos ends 38 years in power.
The Front for the Liberation of the Enclave of Cabinda (FLEC), which fought a low-level insurgency for four decades in the thin enclave sandwiched between Democratic Republic of Congo and the Republic of Congo, said it would not participate in a "foreign" election.
"The FLEC does not accept the permanence of a foreign power on our territory, but does not want to interfere in the internal affairs of Angola," the group said in a statement received by Reuters late on Tuesday.
"For this reason, FLEC urges all the people of Cabinda to not participate in presidential elections in Angola," it said.
Dos Santos, 74, confirmed last week he would not run as the presidential candidate for the ruling People's Movement for the Liberation of Angola, which has nominated 62-year-old Defence Minister Joao Lourenco.
FLEC's planned boycott of the vote comes after a flare-up in violence in August and September last year in which FLEC said it had killed more than 50 soldiers. Angola's government denies there have been clashes.
FLEC has stepped up activities since the death of its 88-year-old founder Nzita Tiago in June and reported three clashes with government troops in August.
It grabbed world headlines in January 2010 for a deadly attack on a bus carrying the Togo national soccer team during the African Nations Cup held in Angola but has not carried out a recent high-profile strike.
Oil output from Angola, which rivals Nigeria as Africa's largest producer, has never been seriously threatened by the rebels because the crude is drilled offshore.

*Herculano Coroado; Joe Brock; Edited: Paul Tait – Reuters
Follow us on twitter