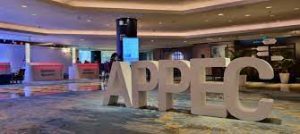 – Eyes Russia cuts
Singapore — The fair price for oil is $72 to $88 per barrel, a senior official at global commodities trading firm Trafigura (TRAFGF.UL) said on Monday, adding that he sees risks to the upside.
"The markets are probably a bit too relaxed," Ben Luckock, co-head of oil trading at Trafigura, told the APPEC conference in Singapore. There is still some tightness in the market that "leaves us vulnerable" to higher prices, he said.
Brent crude was trading above $88 in Asia trade on Monday.
The U.S. economy, Luckock said, is "doing incredibly well" and has been resilient through rising interest rates.
"I suspect there's a little bit more to come," he said, referring to interest rate increases from the U.S. Federal Reserve to fight inflation.
Luckock added that Russia has a different set of challenges "evacuating their crude products out of the country", which could prolong tighter supplies.
Last Thursday, Russia said it had agreed with OPEC+ – a group of the Organization of Petroleum Exporting Countries and its allies – to reduce oil exports and that it will announce details this week.
"We wait with bated breath to see what they are going to do," Luckock said.
"I guess the issue a little bit with the Russians has always been the credibility of the cuts," he said.
"Do people believe when they say they're going to cut 500 whatever it happens to be, and because it's actually quite difficult to track as well."
*Florence Tan, Jeslyn Lerh & Trixie Yap; Editing: Jamie Freed & Tom Hogue – Reuters
Follow us on twitter