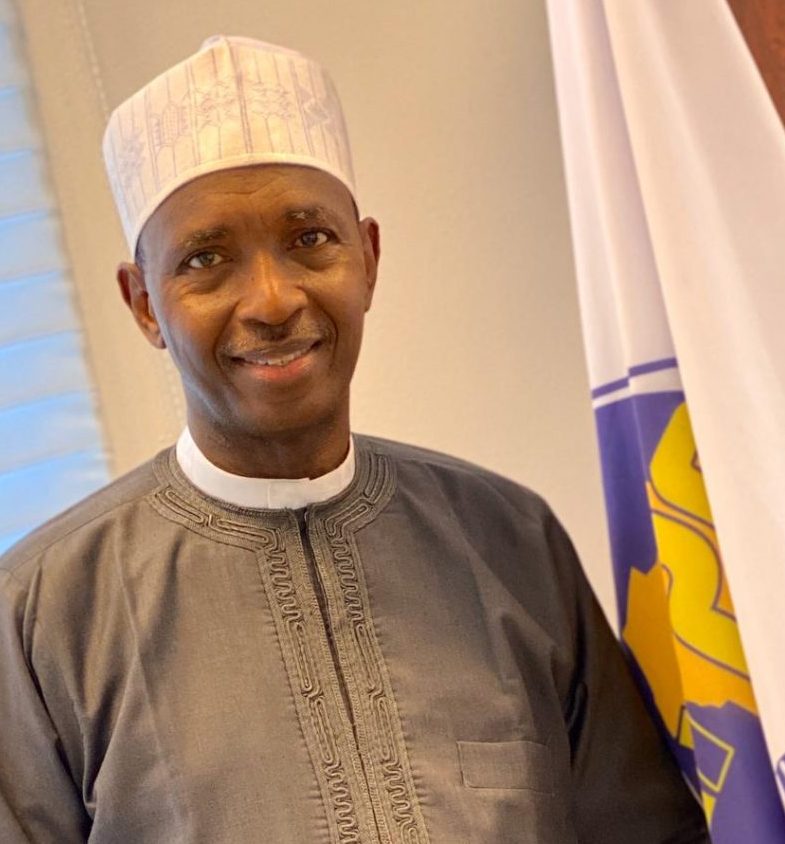 *Say global funding shifting towards renewables
OpeOluwani Akintayo
Lagos — The Secretary-General of the African Petroleum Producers' Organization, APPO, Dr. Omar Farouk Ibrahim, has warned Africa against over-reliance on oil and gas as the world is now paying more attention to renewable energy.
He gave the call while delivering his remarks on the theme 'Outlook of the Sub-Sahara Africa Oil and Gas Industry: The APPO Perspective' at the ongoing 4TH Sub-Sahara Africa International Petroleum Exhibition and Conference in Lagos on Wednesday.
According to him, even when it is very clear that there are hundreds of millions of people in the world without access to modern energy, and that oil and gas are there in abundance and can be accessed a lot cheaper than renewables, the powers that be are denying hydrocarbons the necessary support to bring energy to the people.
He explained that what is obvious is that through discriminatory policies, hydrocarbons, as energy sources, are going to be made less accessible to the people, because funding both for research and investment is being discouraged or even penalized.
These developments he said, are taking place at a time that Africa is making more finds in oil and gas.
"I believe that I won't be wrong to say that if we do not take our destinies into our own hands, we risk waking up one day to find that we have plenty of oil in our grounds, but neither the technology nor the financial resources to bring it out of the ground and make it useful to our people or, and if we are able to bring the oil out we will not have a market for it, because the world has moved on," he said.
"We see the industry evolving, especially now that the world is telling us that the era of renewables has come, and by implication the era of hydrocarbons is coming to an end. What the world is telling us is that it will not continue to provide funding for prospecting or processing or refining our crude oil for too long. It will not continue to spend on research to enhance the technology of prospecting, refining, and processing oil. What this means is that even if they don't stop these two activities completely, the cost of oil and gas will be so exorbitant that one of the key advantages of oil and gas as energy source, namely affordability, will be eliminated".
Way out
He explained that the new mandate of APPO is to proactively pursue programmes that will address some of the peculiar challenges, both current and anticipated, for Africa from the global paradigm shift in energy sourcing.
"APPO is to work assiduously to enhance cooperation and collaboration in all aspects of the oil and gas industry value chain among our member countries and others on the continent."
"In this connection, I am pleased to note the presence of key industry players across the African continent, who have come to provoke and share thoughts and look for solutions to the challenges of the industry in our continent".
According to him, APPO sees the need for Africa to domesticate the oil and gas technology on its continent.
"No nation or continent will transfer technology to us. We should encourage local content development in the oil and gas industry on our continent. We must admit, ladies and gentlemen, that the African oil and gas industry is the most dependent of its kind. Hardly can any African country fabricate the parts they need to keep their refineries, pipelines, processing plants etc in-country".
"I have heard it said many times by our teachers and industry leaders, especially when we were in school, that the developed world will transfer technology to us. Even as a student in those days, I never believed that story line. If you want technology, you have to develop it. Or more appropriately, develop your people to develop it. Go the Chinese way".
"Send your people to acquire that knowledge and get them to return and adapt it to your needs. No IOC or foreign government or institution will willingly give you technology that they developed. We have to create the enabling environment for science and technology to thrive on our continent. Having said this, I should also acknowledge that some progress has been made by some countries. Nigeria's example is worth emulating."
"And here, I wish to commend the Nigerian Content Development and Monitoring Board for the support it has been giving to a number of African countries. I personally facilitated a couple of such experience sharing with some sister African states. APPO plans to develop exchange programmes among staff the oil industry of its member countries,.
He said APPO believes that partnership in the development of cross-border energy infrastructure in oil and gas pipelines, electricity, joint refineries etc. are key to sustainable development of the energy industry in Africa.
"No one country can do it successfully in isolation", he said.