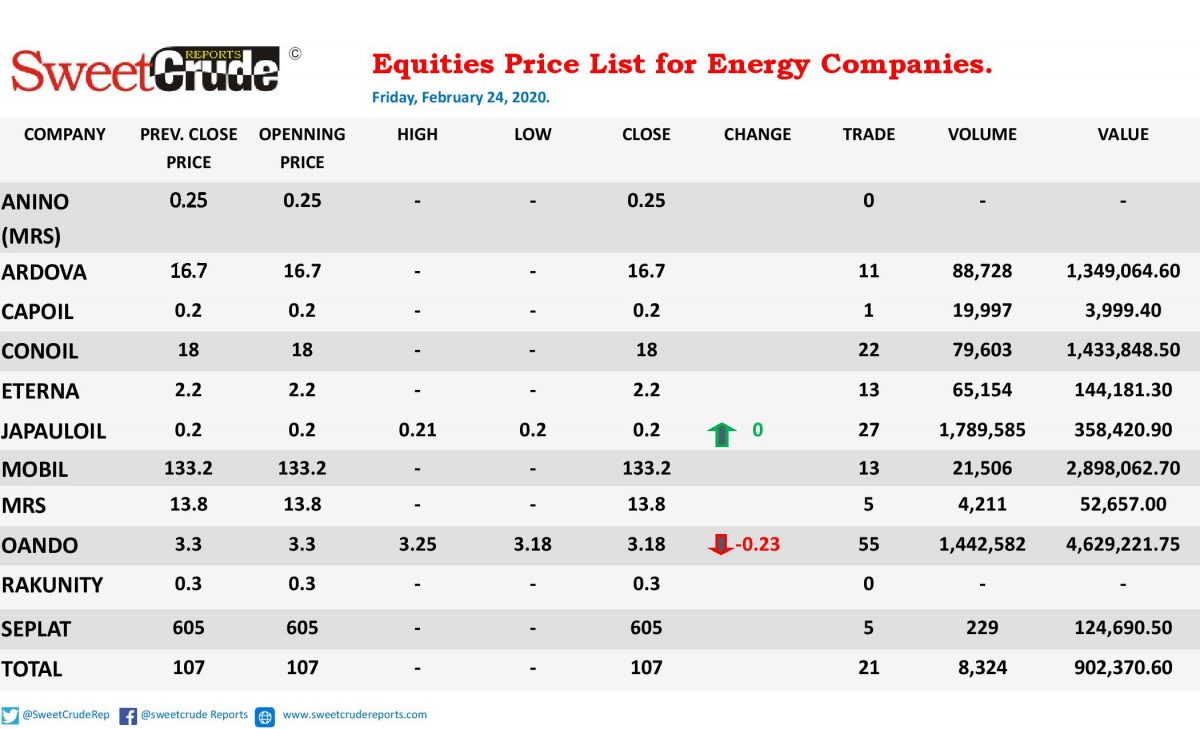 Michael James
Lagos — The official name change from Forte Oil to Ardova was effected during Monday trading activities on the floor of Nigerian Stock Exchange for oil and gas companies.
The Board of Directors of Forte Oil had in November 2019, announced the change of its corporate name to Ardova Plc while notifying NSE.
Since the announcement last year, Forte Oil maintained it name on the NSE until today's market activities.
Meanwhile, Oando activities dropped as it opened trading with N3.3 but closed with N3.18 in 55 trade deals, representing 1,442,582 volumes valued at N4,629,221.75.
Japaul Oil remained unchanged as it opened and closed with N0.2 in 27 trade deals, representing 1,789,585 volumes valued at N358,420.90.
Top Loser
Oando: -0.12k