13 December 2014, Algiers – Argentine is willing to procure Algerian liquefied natural gas (LNG) and liquefied petroleum gas (LPG), ambassador of Argentina to Algeria, Ernesto Gondra announced Thursday in Algiers, at an audience with Energy Minister Yousef Yousfi, according to a statement from the ministry.
The Argentine diplomat hoped to see Algeria "participating in the supply of this country with its LNG and LPG to further develop relations between the two countries and the trade balance," the statement said.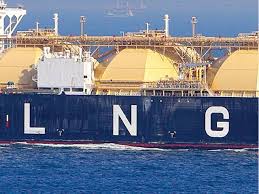 Gfor his part, Yousfi, who praised the quality of bilateral relations, gave his approval to the companies of both countries to explore opportunities to export in the medium term Algerian LNG to Argentina.
The two sides also agreed to develop cooperation in the field of unconventional hydrocarbons, given the great potential in both countries.
Possibilities of cooperation will be discussed during the works of the next Algerian-Argentine Joint Commission, the source added.
In addition, Yousfi met with the Japanese Ambassador to Algeria, Masaya Fujiwara. Both parties discussed relations between Algeria and Japan in the field of energy.
These relations "must be developed given the opportunities offered by the Algerian market in various fields including petrochemicals and manufacture of spare parts for oil and gas industry," the statement said.
On this occasion, the Minister invited Japanese companies to invest in Algeria in these areas.
For his part, the Japanese ambassador reiterated Japanese companies' interest to consider all areas of cooperation and expressed hope to hold the Algerian-Japanese Cooperation Council soon to further develop this cooperation.
– Algerie Press Service