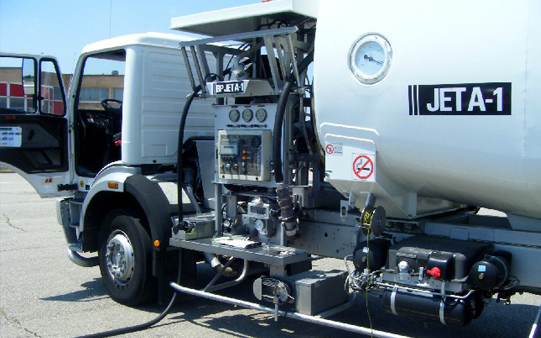 Singapore -- Asia's cash differentials for 
jet fuel inched higher on Thursday while 
refining margins for the aviation fuel 
climbed for a second consecutive session,
buoyed by a steady increase in the number of
scheduled flights in the region.

Cash discounts for jet fuel   
narrowed by 2 cents to 11 cents per barrel to
Singapore quotes, the smallest discounts since Dec. 8.

Refining margins, or cracks, for jet fuel rose 17 cents to $4.71 per barrel
over Dubai crude during Asian trading hours on Thursday. The cracks have 
gained 48% in the last month.

The jet fuel market has been gradually improving in recent weeks after the 
COVID-19 pandemic brought air travel to a virtual halt this year, and market
watchers believe passenger traffic would be steadily on the rise as 
vaccine roll-outs spur more international flights in 2021.

The Jan/Feb time spread for the aviation fuel in Singapore slimmed its
contango structure by 2 cents on Thursday to trade at a discount of 22 cents
per barrel, Refinitiv Eikon data showed.
    
INVENTORIES
- Singapore's middle distillate inventories slipped 2.5% to 15.1 million 
barrels in the week to Dec. 23, according to Enterprise Singapore data.
- Weekly Singapore middle distillate inventories have averaged about 13.8 
million barrels in 2020, Reuters calculations showed. This week's stocks 
were 43.9% higher from a year ago.
- U.S. distillate stockpiles fell by 2.3 million barrels in the week to Dec. 18, versus
expectations for a 904,000-barrel drop, the U.S. Energy Information Administration data showed
on Wednesday.
    
CHINA NOVEMBER FUEL EXPORTS
- China's diesel exports in November fell 13.2% year-on-year to 1.92 million
tonnes, which was also down from 2.17 million tonnes in October, data from General Administration of Customs
showed.
- The country's jet fuel exports edged higher month-on-month to 460,000 
tonnes, thanks to a slight recovery in international flights and steady 
demand for domestic travel, though the volume was still 71.5% lower than a 
year earlier, customs data showed.