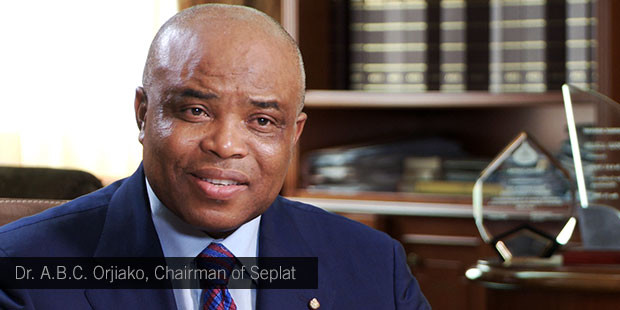 OpeOluwani Akintayo
Lagos — The Assa North, Ohaji South gas projects will gulp over N252 billion naira, SweetcrudeReports has learned.
Seplat's Chairman and co-founder, A.B.C Orjiako during a visit to London on Wednesday told Reuters that the Joint Venture, JV with the Nigerian National Petroleum Corporation, NNPC, will see the company raising $700 million (N252, 259, 000, 000.00) for the development of the fields.
The Final Investment Decision, FID, for the projects located in Imo States, was signed in late 2018.
The Assa North project is expected to produce 300 million standard cubic feet of gas per day and will be treated at Shell Production and Development Company JV's gas processing Facility and distributed through the Obiafu-Obrikom-Oben pipeline network.
Seplat is focusing heavily on gas investments, drilling, and acquisitions as a way of boosting electricity production in Nigeria. It now supplies around 30 percent of the gas required for power generation in the country.
Orjiako said Seplat's gas production stood at 525 million standard cubic feet (scf) per day from 90 million scf nine years ago.
According to him, Nigeria had one of the highest cost per kilowatt of power but it produces less than 10 percent of its requirement. The bulk of electricity produced comes from diesel generators which is expensive and unreliable.