02 October 2014, Nairobi — PanContinental Oil and Gas, the Australian firm, expressed optimism at the prospects of its operations in Kenya.
"In Kenya the excitement over the Sunbird-1 well results continues with ongoing analysis and assessment of the data to determine the implications for ongoing exploration in the area.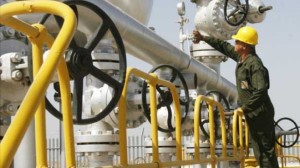 "This historic first-ever oil discovery offshore Kenya has provided the joint venture with crucial confidential data that Pancontinental believes will be the key to commercial success offshore Kenya," the company said in its latest trade update.
Pancontinental said it was therefore looking forward to further exploration in the area and was optimistic of the potential this acreage may bring.
Pancontinental's initial interest in Kenya began in 2002 with the award of Production Sharing Contracts over a number of licences.
Since then, the company has generated the requisite financing either by farmout or equity financing to advance activities in the country.
"Pancontinental Oil and Gas continues to build a portfolio with significant opportunity for its shareholders," added the firm.
– CajNewsAfrica