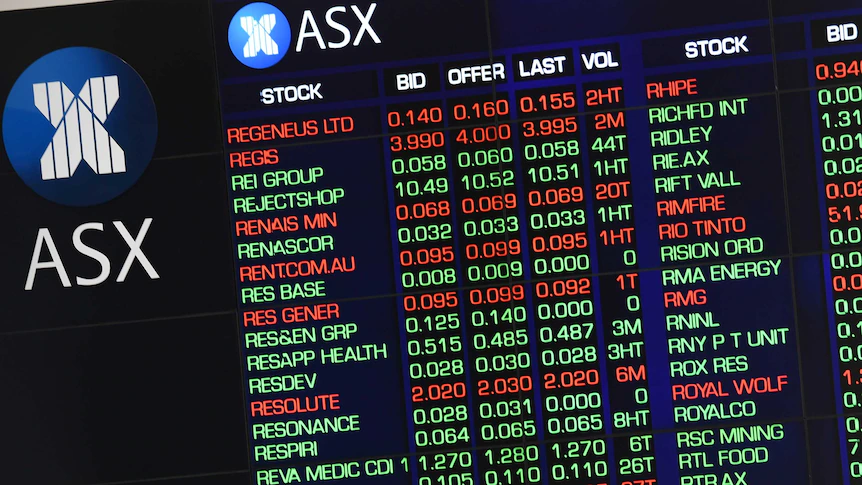 News wire — Australian shares closed lower on Friday, weighed by financials and miners as market participants looked for cues on the monetary policy path ahead amid gloomy earnings reports from major U.S. companies and lingering fears of a global recession.
The S&P/ASX 200 index closed down 0.4% at 7,330.40. The benchmark index lost 0.4% of its value this week.
Investors are assessing the path for further interest rate hikes. They fear that a slowing U.S. economy could prompt the Federal Reserve to start cutting rates later this year as the central bank juggles its fight against inflation.
Overnight figures showed more Americans filing claims for jobless benefits and manufacturing activity in the mid-Atlantic region slumping to its lowest level in nearly three years.
"The U.S. data has kept our market suppressed," said Brad Smoling, managing director of Smoling Stockbroking, adding that hawkish comments from the Fed governors have also spooked the market.
Miners topped the list of losers on the bourse, sliding 1.7% on falling iron-ore prices.
BHP Group Ltd, the world's largest listed miner, fell 2.3% after downgrading its full-year production forecast for Escondida copper and nickel.
Mining giants Rio Tinto Ltd and Fortescue Metals Group Ltd slipped 2.8% and 4.2%, respectively.
Financials tracked the broader negative sentiment as recessionary fears outweighed the benefits of a high-cash rate environment.
The sub-index fell 0.7%, with all of the "big four" lenders falling between 0.5% and 1.2%
Energy companies rose 0.6%. However, oil and gas major Woodside Energy Group Ltd fell as much as 2% before flatlining at close after its total revenue fell 16% sequentially.
Gold stocks gained 0.2%, capping losses on the benchmark as bullion prices firmed above the $2,000 level on Thursday.
Across the Tasman Sea, New Zealand's benchmark S&P/NZX 50 index rose 0.4% to finish the week at 11,927.50.
(Reporting by Mehr Bedi in Bengaluru; Editing by Dhanya Ann Thoppil) – Reuters
Follow us on twitter