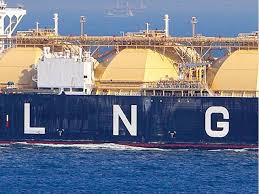 28 July 2014, News Wires – Australia-listed Liquefied Natural Gas Limited has taken over control of Bear Head LNG from Anadarko Petroleum for $11 million.
The project located in Nova Scotia, Canada, is part of the company's expansion into the North American LNG sector.
LNG Ltd has signed an agreement to take 100% interest of the industrial-zoned land and the deep-water acreage.
Foundations are also in place at the site for two LNG tanks, with the land cleared, majority of site work completed, and roads construction.
The project rights of the previously-proposed LNG import terminal include all assets, rights and obligations associated with the project.
LNG Ltd plans to develop the Bear Head project into a 4 million tonne per annum LNG export facility with potential for future expansion.
Plans have already been drawn up for a gas supply plan and a transportation plan.
There is interest from several companies to enter into tolling agreements, using the same business model as the Magnolia LNG project.
Once the transaction closes, LNG Ltd will appoint John Godbold as chief operating office and project director of the project.
Ian Salmon will be appointed chief financial officer and chief commercial officer after the close.
LNG Ltd managing director Maurice Brand this project would de-risk the company's asset base in the North America.
"We are particularly keen to secure opportunities where we can either replicate Magnolia LNG or substantially use all the Company's technical, engineering, technology and development expertise," he said.
"We have been undertaking due diligence on Bear Head since October 2013 so we are confident that we can hit the ground running and obtain all permits and approvals by mid‐2015, and during 2016, make a final investment decision."
The deal is still subject to a number of closing conditions.
– Upstream