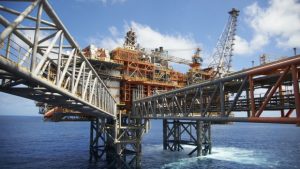 15 February 2018, News Wires – Australian LNG operator Woodside is raising $2.5 billion ($1.96 billion) from shareholders to fund its purchase of an additional stake in Western Australia's Scarborough gas field.
Woodside said on Wednesday it had agreed to pay $744 million for ExxonMobil's 50-percent stake in the Scarborough field.
The Australian LNG company currently holds a 25 percent stake in Scarborough.
Woodside chief executive Peter Coleman said the Scarborough acquisition delivered greater alignment, control and certainty for the project while also unlocking shareholder value.
"Our Burrup Hub concept is advanced by our announcement today of an increased stake in the Scarborough gas field. The development concept involves maximising existing infrastructure at the Pluto LNG plant to meet a market gap we expect will emerge from the early 2020s," he said.
The rest of the cash raised through the A$2.5 billion offer to existing shareholders will be used to support work on Scarborough, the Browse LNG project in Australia and the SNE oil development offshore Senegal.
"The entitlement offer provides equity funding for Scarborough and SNE-Phase 1, and supports progression of Browse to targeted FID. These projects are a continuation of our previously announced strategy of unlocking the Burrup Hub and developing oil in West Africa," Coleman said.
LNG World News Staff