20 September 2014, Luanda — Daily average production of crude oil in Angola currently stands at 1.6 million, at a time the international crude oil market records a price of around USD 98.0 (about 9.800 kwanza).
Oil Minister José Maria Botelho de Vasconcelos. disclosed this to the press on Friday at the end of the meeting of the Commission for Real Economy of the Angolan Cabinet Council.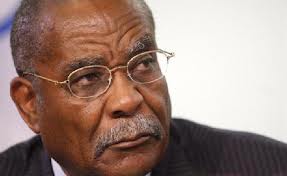 The minister said that the downward trend in the price of the country's main product has been happening since August this year.
 "There is actually this trend, but we know that the market records in recent months, basically since August, a negative reversal in price", he stressed.
He noted that projections indicated that by December the price per barrel at the international market will remain at around USD 98.
The State Budget for the year 2013 projected an average price per barrel of crude oil of USD 96.00 in 2013, higher than USD 77.0 assumed in the proposed state budget in 2012.
– Angola Press