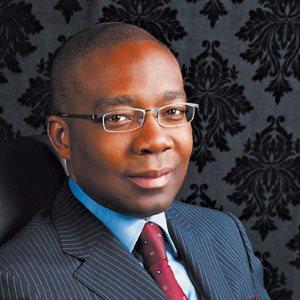 14 February 2013, Lagos – The Bankers' Committee is working on a new guideline that will result in significant reduction in bank charges levied on customers, this year.
Mr. Aigboje Aig-Imoukhuede, Group Managing Director of Access Bank Plc made the disclosure after the committee's meeting in Abuja, noting that even though bank charges had been on the decline, the new guidelines would herald further reduction.
Mr. Aigboje Aig-Imoukhuede who was accompanied by other banks chief executives also disclosed plans to sign a memorandum of understanding (MoU) with the Borno State government for the implementation of the pilot phase of National Financial Inclusion Strategy in the state.
The success of the Maiduguri experiment is expected to pave the way for a template for broader economic activity in other parts of the country.
The scheme would also work out a credit facility scheme that will allow each person to access up to N40, 000 to support their businesses as well as to eradicate poverty.
"We believe it is not enough to give out cards," the Access bank boss added.
His Zenith Bank counterpart, Mr. Godwin Emefiele, said the technical committee of the Customer Identity Management Project had commenced work towards the establishment of customers' bio-data base. The policy is to improve access to consumer credit. The exercise is expected to be implemented between June and July.
The committee also said the industry welcomed the prudential guidelines recently issued by the Central Bank of Nigeria (CBN), adding that it would help among other things, to diversify banks' portfolio to otherwise neglected sectors of the economy as well as safeguard customers' interests.
Also, Tuesday, the bankers' committee said it would soon make public its donation to the victims of the recent flood which affected parts of the country.
The committee reacted to reports that some banks were still charging customers for usage of Automated Teller Machines (ATMs), saying that such cases should henceforth be taken up with respective banks.
*James Emejo