11 August 2015, Lagos – A major marketer, Forte Oil Plc has raised alarm that banks may start to pass on subsidy risks to the marketers if the federal government continues to delay payment of subsidy.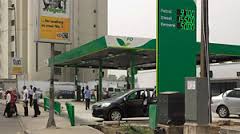 The Group Chief Executive Officer, Forte Oil Plc, Mr. Akin Akinfemiwa, disclosed this to Vanguard that "With the release of third quarter, Q3 import permit, there is potentially no deregulation in the short term, no subsidy payments yet and banks may start to pass on the subsidy risks to the marketers."
He stated that performance of downstream sector of the petroleum industry for 2015 is being hampered by non payment of outstanding subsidies owed to marketers; Insufficient supply of foreign exchange; devaluation of the naira, resulting in reduced purchasing power; industrial actions by trade unions during the period under review; no clear policies on economic matters, deregulation of the downstream petroleum sector and Central Bank of Nigeria (CBN)'s cash tightening policies resulting in tight liquidity and huge interest rates.
Meanwhile, in his presentation at the Forte Oil Facts Behind the figure at the Nigerian Stock Exchange, NSE, Akinfemiwa said "Our company has taken strategic measures towards overcoming some of the obstacles in the industry.
According to him "We have entered into strategic partnership and alliances with technical partners to participate in the proposed Federal Government of Nigeria sale of marginal oil fields and divestment of International Oil Companies investments in local oil blocks. We have also completed major restructuring exercise to compete effectively in the upstream sector wherein the company's name changed to Forte Upstream Services."
Commenting on business segment overview, he said "There is increased local participation for indigenous companies due to enforcement of local content act. Our company has one of the few mud plants in Nigeria where it stores and sell its products."
We have increased divestment from onshore fields by the International Oil Companies, IOCs the shift focus on deeper offshore fields will amplify the needs for more sophisticated and reliable oil fields service s solutions. Also, our company is however looking to expand this business line by investing in drilling equipment and foraying into mud logging services, cementing services, fishing services and waste management.
– Vanguard