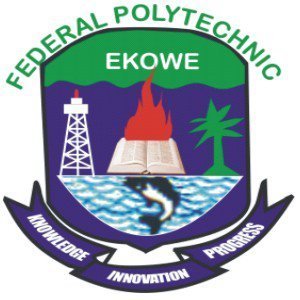 *Seeks NCDMB's accreditation as Centre of Excellence in fabrication
Mkpoikana Udoma
Port Harcourt — The Federal Polytechnic, Ekeowe, Bayelsa State, says it was currently seeking the collaboration of the Nigerian Content Development and Monitoring Board, NCDMB to be accredited as a centre of excellence in fabrication, to add value to the country's oil industry.
The Rector, Federal Polytechnic, Ekeowe, Mr. Alagba Ebiye, said the school has witnessed the acceptance of its graduates for jobs and internship positions by oil multinationals and oil servicing firms operating in the Niger Delta.
Ebiye speaking through his Executive Assistant, Dr. Seiyaboh Idah, disclosed that efforts of the school management to provide access to oil and gas education, has led to the rise of student population from 38 in 2016 to over 4,000 in 2019.
The Rector added that the institution has taken oil and gas tertiary education to communities in the creeks of Niger Delta, and was not deterred by the challenges of the coastal terrain.
Ebiye said that despite daunting challenges facing the polytechnic, the management and governing council has expanded the capacity of the institution from three courses in 2016 to 29 in 2020 and has met NBTE's accreditation criteria for the 29 courses.
He further stated that the institution had also added Civil, Mechanical, Chemical, Electrical and Petroleum Engineering to its list of courses within the period in addition to expansion of facilities to accommodate the growth.
"When we came on board in 2016 we met a lot of daunting challenges and with the support of the governing council, the management resolved to tackle the challenges and reposition the polytechnic.
"We have moved from the blacklist by TETFund and today more than 18 lecturers are benefitting from the fund's sponsorship in publishing their books and more are billed to benefit.
"Our target is to make the school appealing to attract more students from Bayelsa as available records show that due to the previous state of the institution parents prefer to send their children to school in neigbouring states.
"We have made some modest efforts and completed a couple of infrastructure and buildings for six engineering courses, these projects are meant to increase the capacity of the polytechnic and they stand there to speak for us.
"For instance we have up to 5,000 students of Bayelsa origin currently studying at Delta State Polytechnic at Ozoro and from what we have put in place, we are reversing the trend.
"We are currently collaborating with the Nigerian Content Development and Monitoring Board (NCDMB) to accredit us as a centre of excellence for fabrication and that will be an added advantage for the oil industry."