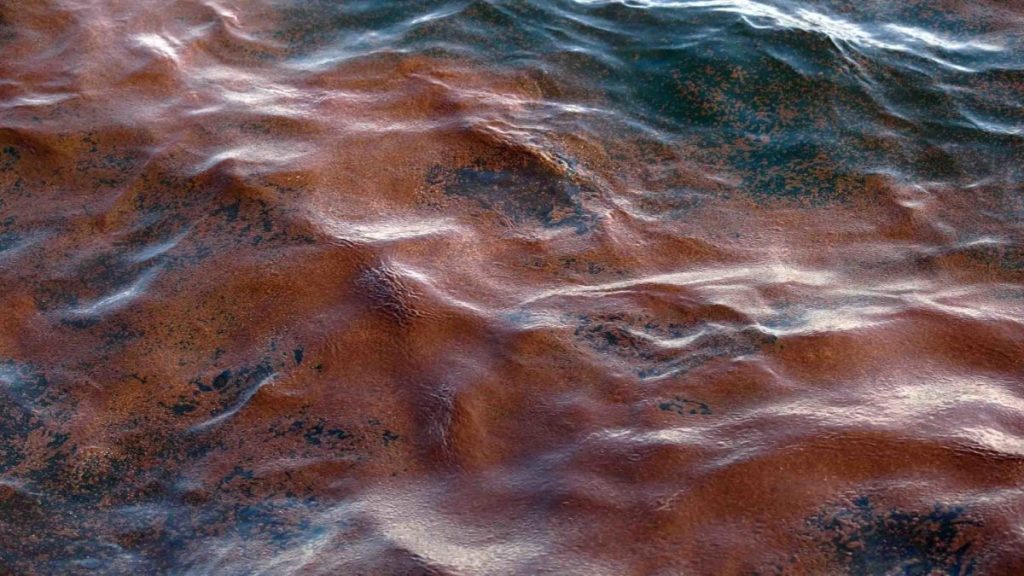 Mkpoikana Udoma
Port Harcourt — Residents and fishermen in Koluama II community, Southern Ijaw Local Government Area of Rivers State of Bayelsa State have raised the alarm of the use of toxic dispersants to contain ongoing oil spills at an oilfield operated by Conoil Producing Nigeria Limited, in the area.
Residents of Koluama II, who are mainly fishermen lamented that the toxic chemicals have threatened their occupation, as it has wiped out some fish species and distorted aquatic life in the Atlantic coastline of Bayelsa State.
Dispersants are chemicals applied with regulatory approval and supervision at deep offshore oilfields to dissolve massive oil spills.
The Chairman, Community Development Committee, Koluama II, Mr. Patrick Ileberi explained that the chemical used by the Oil firm poses hazards to residents.
Ileberi added that the dispersant pollutes the air in the neighbourhood, and left a choking sensation and respiratory difficulties.
He explained that oil workers at the facility had shut down the pressure on the production pipelines leading to disappearance of the gas flare flames at the oil field.
According to him, officials of the oil firm were negligent of the adverse health impact of the chemicals on the health of residents.
"Our fishermen cannot go for their daily expeditions, the ongoing mop up operations using this poisonous chemical has forced us out of fishing and the oil workers deploy gunboats to keep us away.
"It is double trouble because those who wish to enter deep sea fishing cannot go, because the security vessels have cordoned off the area and our fishermen cannot cross."
The Koluama II CDC Chairman further disclosed that the community leadership had reported the oil spill to the Yenagoa office of National Oil Spills Detection and Response Agency, NOSDRA.
He appealed to the various tiers of government to come to the aid of the community with relief materials and healthcare missions to Koluama II.
SweetCrudeReports gathered that officials of NOSDRA had visited the spill site last Monday to commence investigation on the one-week-old incident.
When contacted, Director-General of NOSDRA, Mr. Idris Musa, said the agency did not approve the use of dispersants in the area.
Meanwhile, efforts to reach the Media Relations Manager of the operator, Mr. Abiodun Azeez, has been abortive.
It will be recalled that Conoil in the last one year has experience several oil spills in Bayelsa State, including a well blowout which occurred on 30th January 2022.
Follow us on twitter