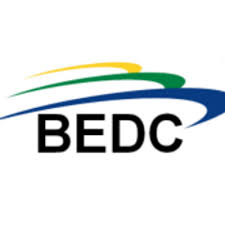 Kunle Kalejaye
29 November 2016, Sweetcrude, Lagos — Benin Electricity Distribution Plc, BEDC, has assured customers across its franchise states of Edo, Delta, Ondo and Ekiti States of its readiness to resolve all issues and problems associated with operations, soliciting for their patience and understanding.
The Managing Director / CEO, Mrs. Funke Osibodu who was represented by the Executive Director, Commercial,Mr. Abu Ejoor gave the assurance during a public forum organised at the instance of the House Committee on Power, House of Representatives held in Benin City recently.
The ED affirmed that BEDC was committed to resolving issues bordering on power supply, metering, and transformer repair/energisation and billing complaints as quickly as possible, noting that some will require time to tackle.
According to him, BEDC had resolved over 50,000 complaints through the customer complaints unit since inception, using centralised Call Centre and complaints tracking software; adding " we have also resolved the backlog of metering requests at takeover, having installed over 120,500 meters; we have taken advantage of both the industry CAPMI Scheme and own funded meters."
On network improvement, and upgrade, Mr. Ejoor said BEDC has added new injection substations to provide relief to overloaded network and provided 500 distribution transformers; constructed 10 dedicated distribution lines for commercial and industrial customers, including replaced failed power transformers, in addition to 398 distribution transformers provided in the review period.
"For customers, we continue to request them to pay their bills promptly. They should also take advantage of our complaints resolution mechanism in resolving their issues either at the business units across our 25 business offices spread across franchise areas or at the Head Office. If not satisfied, they can then approach NERC forum offices in Benin and other location for further assistance," he added.
Earlier in his remarks, Chairman House Committee on Power, Hon Dan Asuquo had told consumers who brought complaints to the public forum that distribution companies (DISCOS) were purely in business and as such must cover their costs, urging customers to ensure prompt payment of bills.
He, however, advised that BEDC should be sensitive to customer complaints since they were the core of their business in the first instance.
Hon Asuquo explained that the committee decided to hold the public forum in DISCOS to bridge the gap between power service providers and consumers to engender improved service delivery, based on their perception of gaps in service delivery.
Also speaking, AGM, Customer Services, Nigerian Electricity Regulatory Commission (NERC), Mr. Shittu Shuaibu urged customers who are not satisfied with the complaints resolution by BEDC to approach the forum office in Benin for further assistance.
Shittu stated that customers must, however, know that electricity production was capital intensive, saying "it takes $1 million to generate one megawatt of electricity and as such customers must ensure regular bills payment to enable DISCOS serve them better as well as recoup such capital investment".
The House Committee which had earlier visited BEDC installations including the meter and transformer stores at Etete and Nekpenekpen stores in Benin City where they were showed over 20,000 prepaid meters awaiting deployment advised BEDC to expedite action in resolving customer complaints presented at the forum which centered on estimated billing, metering, faulty transformer, and irregular supply among others.
The customers came from Evbuoriaria, Evbuotubu, Uselu, Ubiaja, Ogida, Sokponba, Sapele Road, Ikpoba Hill, Etete, Oredo, Uromi, and Ugbowo areas of Edo state.