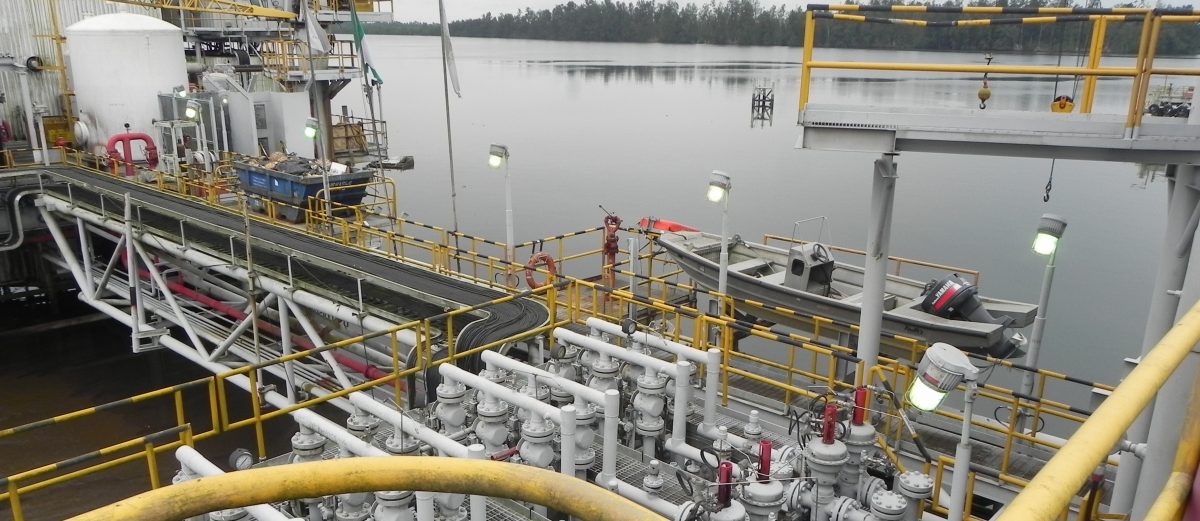 Mkpoikana Udoma
Port Harcourt — Indigenous oil firm, Belemaoil Producing Limited, operator of the NNPCL/BPL Joint Venture has announced plans to begin the construction of an export terminal in Kula, Akuku Toru Local Government Area of Rivers State.
The export terminal, according to the company, when completed will serve as an alternative crude oil export route to the Shell's operated Trans Niger Pipeline which transports an average of 180,000 barrels per day to Bonny Export Terminal.
Manager, External Relations and Corporate Affairs, Belemaoil, Mr. Samuel Abel-Jumbo, said the project will be located at Robertkiri, one of the production fields of OML-55 in Kula, and would greatly contribute to the country's economy.
Christened Belema Sweet Crude Export Terminal, Samuel Abel-Jumbo, disclosed that the idea of the alternative terminal was conceived by the founder of Belemaoil Producing Limited, Engr. Tein Jackrich.
"The Belema Sweet Export Terminal sited at the tip of the Atlantic Ocean between Rivers and Bayelsa states, was designed to change the narrative and ensure there is effective utilization and increased value for owners of OML-55 & her neighbourhood assets (OML18, 23, 24 & 25).
"From the construction, commissioning, and production phases, the Belema Sweet Crude Export Terminal shall be a center of opportunities for the creation of jobs, business, and community development.
"This state-of-the-art facility promises to be a major driver of future development in the region and a gateway to increased value for all stakeholders. With its advanced technology and commitment to sustainability, the Belema Sweet Crude Export Terminal represents a new era of growth and prosperity for our company and the communities we serve.
"The proposed export terminal is a huge asset and has huge benefits because Bonny has only one OML whereas Kula has about six. All operators in that area would have to export through Belema Sweet Crude (terminal)," the company said.
Also, the Lead Consultant in charge of the project and Chief Executive Officer of Ajivin Nigeria Limited, Vincent Ajiro, announced that the loading bay of the Belemaoil export terminal will be ready for operations by December 2023.
"The terminal will stop the crude oil losses because the OMLs 55,24,25,23,18, and 29 will begin to export crude oil. It will also process 50mscf per day of condensate and CNG.
"Instead of evacuating crude oil productions from OML 55 to Bonny Terminal again and incur 80 percent of losses of oil that pass through the channel to illegal refiners, the Belema sweet export terminal would prevent damages and give room to other assets within the area.
"The terminal is geared to change the narrative, it will prevent losses and ensure we get value from our resources, which can be used to further develop the community and Nigeria as a whole.
"Before now, the production goes to the Bonny Terminal through the Nembe Creek Trunkline but because of sabotage, theft, and inaccuracies, there have been losses, so there is no point losing value through transportation when it is possible to export crude from Kula.
"Our target is to have about 80-million-barrel storage capacity in the next few years in Kula, but we are starting with one million capacity and then move on to nine million capacity storage. The pipeline will come from Robertkiri base to the export terminal at Agudamakiri.
"There will be crude oil and gas production. There will be an 18-inch pipeline running some 15 km. Kula will have full and regular power supply free like Bonny. The loading bay will be completed in December 2023, if things go according to plan." the project's consultant said.
Follow us on twitter