23 August 2015, News Wires — Aubrey McClendon, the wildcatter who pioneered the U.S. shale revolution by going where big oil companies wouldn't, is at it again.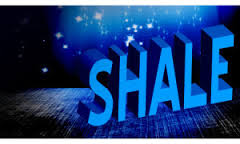 This time in Australia. Emboldened by the exodus of producers such as Chevron Corp. and Statoil ASA from Australian shale, McClendon and private- equity investor John Raymond are pouncing amid the rout in global crude prices and a dearth of other ready investors, said Fadel Gheit, an analyst at Oppenheimer & Co. in New York.
Australia is home to the world's sixth-largest shale oil reserves and seventh-biggest tranche of shale gas, according to the U.S. Energy Information Administration.
"The big boys left town and that left an opening for the likes of McClendon and Raymond," Gheit said in a telephone interview. The major oil companies "left a vacuum and these guys are ready to go against the grain and fill it. It's what they do."
McClendon's American Energy Partners LP is negotiating two acquisitions with a combined value of more than $160 million for Australian drilling rights that span an area the size of New York state. That followed the disclosure last week that Raymond's Energy & Minerals Group agreed to invest in Pangaea Resources Pty.'s shale holdings in the country.
Chevron quit an Australian shale venture earlier this year as tumbling crude prices prompted the second-largest U.S. oil producer to conduct an internal reassessment of investment priorities. ConocoPhillips, Hess Corp. and Statoil ASA had already abandoned Australia's shale patch by that point.
ARMOUR SURGES
Brent crude futures, a benchmark for international oil prices, dropped 59 percent in the past 14 months as a flood of supply from North American shale and Persian Gulf fields overwhelmed demand.
McClendon's American Energy signed a letter of intent and a three-month exclusivity agreement with Armour Energy Ltd. to acquire a 75 percent stake in 21.5 million acres (8.7 million hectares) of drilling rights, Brisbane, Australia-based Armour said in a statement on Thursday. Armour shares surged as much as 70 percent after the announcement before closing 49 percent higher Thursday in Sydney.
– Bloomberg